Introduction
Nadya Dorofeeva
: They want to steal our voice, but we will sing even louder
There are over 40 million Ukrainians. And everyone can give their heart to help our beloved Motherland. Artists, musicians, and business people unite around numerous projects to collect funds to help their country. Russians came to our house to steal our future and destroy our culture. But in response, we began to sing our songs even louder, made our yellow and blue colors of courage the most fashionable in the world, and held on to our roots more than ever. Ukrainian culture is bright and deep. It has already become an inspiration for many modern musicians, designers, and artists. Now talented people from all over Ukraine are rethinking and filling it with new meanings. Among many other active artists is Nadya Dorofeeva – a Ukrainian singer, songwriter, blogger, actress, and designer.
Born in Simferopol, she became a multiple laureate and nominee of the Golden Firebird, YUNA, and M1 Music Awards. Having started her successful career in 2010 as part of the band "Time and Glass", in 2020 Nadya started her solo career under the pseudonym Dorofeeva. According to the results of 2021, the singer is among the 100 most influential women in Ukraine according to the version of the magazine "Focus". She is extremely popular among the Ukrainian audience and is a role model for many young people. They appreciate her creativity and look up to her actions and reaction to recent events.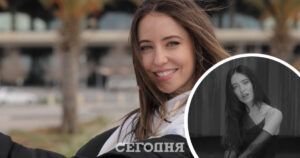 "Match for peace" and helping refugees
With the beginning of a large-scale invasion of Ukraine on February 24, 2022, Nadya couldn't stand aside and took an active position. Together with other famous Ukrainian bands and singers, she promotes supporting Ukraine on her social media pages and at numerous charity concerts abroad. In particular, the artist held a series of performances at charity football matches of the legendary club "Dynamo Kyiv" under the name "Match for peace" to raise funds for solving humanitarian problems caused by Russia's full-scale war in Ukraine. Recently, she had a special performance at the Dynamo charity match in Spain. She performed next to a 13 years-old-girl who was wounded by a metal fragment that remained in her temple for several weeks during the shelling of her home in the Mykolaiv region. With the help of Dynamo Kyiv charity matches, which started in Warsaw, more than 22 million hryvnias were raised. A few more friendly matches in European countries are planned. In addition, the singer took part in the "Good evening! We are from Ukraine" concerts in Riga and Tallinn.
Besides, Nadya sends a part of the funds from each video viewing on her YouTube and monetization to help Ukrainians affected by the war to the "Soborna Ukraine" fund. She wants to be helpful to her country and calls for unity. As the war forced many adults and young Ukrainians to leave their native country, Nadya also visited refugees abroad. After communicating with children and receiving chocolates and teddy bears, the artist stated that Ukrainians are invincible as long as they support each other like this. On her Instagram page, she notes that "…for so many years, she received love from a million fans. And now, in these terrible circumstances, she feels the urgent need to give back. She will continue to perform at charity concerts, raising funds to help Ukraine and Ukrainians, so that to see people's smiles and eyes filled with tears. She will continue to be creative to share a part of her world and inspire – she will unite with creative people who are more than ever on the same wavelength. She is preparing new tracks and a duet and strives to share with the audience a special song in the Ukrainian language as soon as possible. And will love life, believe and do everything for our victory…"
 Nadya Dorofeeva chooses comfort and style – Ukrainian brand Sleeper with a world-known name
The other way how Nadya Dorofeeva helps Ukraine is by supporting Ukrainian brands. Recently she shared a picture in a dress of the Ukrainian brand "The Slipper". In the photo, the singer is smiling in a white pearl dress which emphasizes her gentle character and tender delicate shoulders. The singer complemented the spectacular outfit with a black cap and messy hair. The singer preferred a traditional Sleeper's dress with puffy, short sleeves, looking like straight out of a Dickensian story. A linen white dress allows you to feel comfortable even at high temperatures while remaining elegant and attractive. Comfort and minimalism – this is what the Sleeper brand offers. The brand proposes a multifunctional concept: such a dress is perfect both for a morning walk or for an evening trip to a restaurant as well as for a lazy indoor rest day. As it was founded as a pajama brand, naturally, it creates the comfiest nightie-style dresses around. That is something you need when a heatwave hits!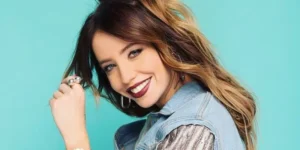 "Okhmadyt", 1 million – and other ways we help
The founders of the brand are Asya Varetsa and Kate Zubarieva, who designed the first Sleeper collection in early 2014. Born during the Ukrainian revolution, the brand continues to work and support the national spirit even in these turbulent times. As in those darkest days, so now – Ukrainians feel their national identity and strength. Feel the power to create, sew and share unique, beautiful clothing that is still handcrafted by Sleeper. The brand's goal is to spread light, see the beauty in simplicity, nurture self-love, and care for the people around. In difficult times, the need to be useful and help Ukrainians as much as possible is as strong as ever. After all, unity is strength. The brand donated 1,000,000 hryvnias to support the defense activities of the Ukrainian military and calls for others to follow this example in the name of peace. Moreover, after being shocked by the number of displaced children – nearly 4.3 million, Sleeper decided to help children in Ukraine. In April they donated funds from all online sales to the Ukrainian largest children's hospital "Okhmatdyt", which provides medical care to kids from all over the country. The people working on a brand are primarily women, many of whom are mothers themselves, which is why the brand understands the importance of the initiative. The Sleeper team is happy to have the opportunity to help and be useful by building a peaceful Ukrainian future together. Despite the difficult circumstances they continue to delight our customers and release new collections!