Introduction
You must be aware of the word sustainable. Sustainable means using recyclable or reusable resources. Sustainable jewelry is a growing industry. Renewable and recyclable materials, such as metals, gemstones, and wood, are used to make sustainable jewelry.At the same time, knowing what materials are used in your jewelry is important. Also, it is essential to consider the impact of your purchase on the environment. It is not just about saving our planet—it's about saving ourselves. We must ensure that our actions in choosing ring trends today don't leave us negatively affected tomorrow or in the future. You can make a difference by purchasing sustainable jewelry.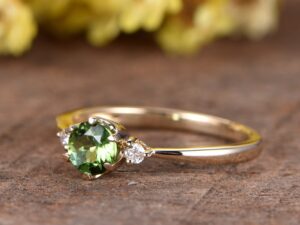 Sustainable Jewelry for the Win
Most sustainable jewelry collection has a lower price tag than traditional jewelry because it is made from less expensive materials that last longer and require less energy. So why should you buy sustainable jewelry? There are ten reasons to choose sustainable jewelry:
Stays True to The Nature of materials
The idea that sustainable jewelry is inferior to conventional, mined jewelry is one of its main problems. It is false. Carefully considering the choice of materials can make sustainable jewelry even better. For instance, many jewelers include discarded or repurposed metals in their creations. This not only lessens the adverse effects of mining on the environment but also conserves resources. Some jewelry firms even have "buyback" programs because recycled and scrap metals won't lose their characteristics during the process.
Mined or Lab-Grown Diamonds
There are numerous benefits of purchasing eco-friendly jewelry. To begin with, environmentally friendly manufacturers employ scrap and recycled metals whenever possible. This helps keep metal out of landfills and lowers the number of precious materials required to create new jewelry. Lab-grown diamonds, which are ethical and environmentally friendly, are also frequently used by sustainable brands. In contrast to mined diamonds, lab-grown diamonds have no adverse effects on the environment. Finally, sustainable brands have open supply networks. This implies that every piece of jewelry may be traced back to its source, from the mine to your wrist. In addition to promoting moral behavior, purchasing sustainable jewelry is an investment in superior craftsmanship.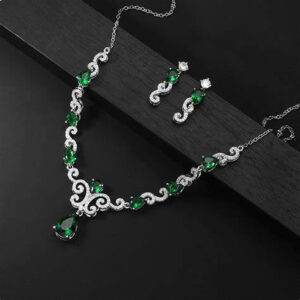 Supply Chains with Transparency
In the jewelry sector, sustainability is crucial. Given the high volume of jewelry purchases and sales, it's critical to know the processes used to create each item. Because of this, ethical brands are pretty proud of their sustainable business methods. When possible, they employ recycled and scrap metals, their diamonds are created in a lab or mined responsibly, and our supply chains are open from start to finish.  They only use the finest materials in their jewelry because they think the quality is equally vital to sustainability. You can feel good knowing you're promoting moral and environmentally responsible behavior when purchasing jewelry from firms that promote sustainable methods.
Purchasing Quality is Top Notch
Purchasing environmentally friendly jewelry is an investment in superiority. You're not simply purchasing a gorgeous item to wear once and then toss it aside; you're also making sure that the item will be loved for many years to come and that the materials used will hold up. Sustainable jewelry is also crafted with love, care, and respect for the environment. The designers and makers consider the components used, the manufacturing process, and the source of the product. Since the resources are more costly and the labor is frequently more time-consuming, sustainable jewelry costs a little more than standard fast fashion. However, it's worthwhile because you'll get a durable item that won't pollute the environment and that you can feel good about wearing.
Makes you Socially Responsible
Another reason you should buy sustainable jewelry is that it is socially responsible. Most companies that manufacture these products focus on improving people's lives by helping them live healthier lifestyles. They do this through donating money to charity organizations or sponsoring social events like charity walks, bike rallies for children with special needs, or other causes like clean water campaigns.
Fairtrade Jewelry
This phrase primarily refers to jewelry made of precious stones and items made of gold. When you purchase Fairtrade gold jewelry, you can be sure that the artisanal and small-scale miners received a fair price, ensuring their financial security. Environmental concerns and organic farming are always encouraged in this situation.
No Process of Mining And Cutting Gemstones
An inexpensive precious or a semi-precious stone has a price. The mining method has the same unethical and detrimental environmental consequences as metal mining.  The fine dust created during gem cutting is harmful to the lungs. Inefficient ventilation and a lack of safety equipment are common among workers at facilities that cut gems.
No Use of Chemicals
Jewelers frequently utilize harsh chemicals to create and finish the items, whether they are created in a small studio or a large factory. When the items are made in third-world nations, the working conditions for the artisans are practically nonexistent.  There is no safety equipment and no effective waste management for poisonous materials, resulting in ongoing suffering for the underprivileged and Mother Nature.
Your carbon footprint is diminished.
You may lessen your carbon footprint by purchasing jewelry from a local manufacturer. Companies like Jennifer Dawes Design use recycled and locally sourced materials. Not only the carbon impact is diminished by using sustainable jewellery you can actually promote fashion business.Additionally, buying locally reduces the distance the jewelry has traveled to get to you.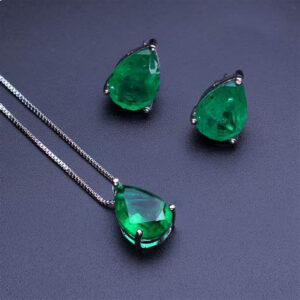 Conclusion
One of the world's most resource- and pollution-intensive businesses is the jewelry sector. The good news is that new ethical and sustainable jewelry manufacturers appear daily. Make sure you purchase new jewelry from a firm that uses eco-friendly materials and has an open supply chain. You can also opt for sustainable consignment brands that carry secondhand and timeless vintage rings. Aside from being less expensive, vintage rings are often unique in style and design. In addition to promoting ethical behavior, you will also be assisting the environment.