Introduction
A haircut is like a fashion trend, constantly changing and adapting to the times. In 2022 we notice that many trends are coming back, and some have improved. Sometimes they go hand in hand; certain clothes or accessories work best with specific haircuts, for example. Of course, haircuts not only boost our confidence and make us look good — they can have an impact on our wellbeing.
This year is no different, and many new trends regarding haircuts for both men and women are present. According to the famous Danny Jelaca hair salon, a few factors must be considered when getting a new haircut.
All these styles need tender care and need to be done by professionals first and foremost. A hairstyle is not only about the shape of the hair. We need to pay attention to the color and the texture of the hair as well. It is essential to know the density of the hair, its thickness, texture, and health.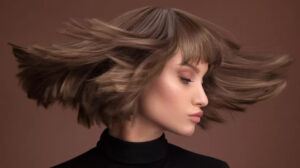 The Pixie Cut
The pixie haircut is proof that old trends are coming back in 2022. This haircut is recommended for people with shorter hair as it combines the pixie and the bob cut. Even though this cut is for short hair, you should not assume it does not need to be styled. If you want to make it look as natural as possible, you will need to invest in time and hair products.
Adding Layers
To be on trend with your 2022 haircut, you will need to add layers to it. If you have shorter hair, it's not a reason to worry. You can still have a layered haircut. This type of haircut is perfect for any kind of hair. The important thing is not the length but finding the most suitable shape for each individual.
Adding layers to your haircut is trending because it will make your hair look good in any situation, you will not lose volume, and it will attract curious eyes. It will give you many opportunities to try new ways of wearing your hair. You can wear it curly or straight, and a layered haircut can also be customized for every individual.
The Short Cut
This hairstyle is not for everyone because many may not have the courage to take this step. The short-cut hairstyle is trending in 2022, and many people look better with it than they expect. Such a haircut is beneficial for your hair's health and will help regeneration.If hair ends are damaged or split, cutting them and letting the growth process do its jobs is better. Another advantage of this haircut is its low maintenance. It does not require much time to wash or style.
Wispy Bangs
If earlier we talked about the bixie style for short hair, now is the time for the wispy bangs, which are coming back in 2022. This style is recommended for people with longer hair. Typically it takes less effort to style it if you have long hair because you need to only work on the tip of the hair. If people with shorter hair are willing to put in the effort, they can also rock this style. They will receive as many compliments as people with long hair.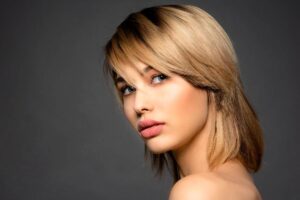 The Fade Haircut
In 2022, this haircut has become popular among women as well. Many love to have a fade on one side of the head or even all around. Having a fade requires regularly going to a barber, but it does not require much time to style. It needs maintenance from a barber because hair grows back fast, and the fade will be lost without regular appointments.