Introduction
While many things can serve as a reminder of the coming summer season, there's nothing that gets you in the summer spirit quite like switching your wardrobe from heavy winter pieces to light and airy summer styles. It's been a tumultuous year for just about everyone, and summer 2021 has much-anticipated potential to be the best one yet. Besides, everyone loves a good comeback. In tandem with the growing summer excitement, fashion brands around the globe have released collections that reflect ideas of awakening, strength and voice. Trends are already beginning to buzz with bold pieces and prints you'll be itching to add to your closet. Gear up for the return of summer with the season's best trends in sunnies, suits, sandals and more.
1. Chunky Sandals – Fashion Trends
This summer it's all about pedicure-bearing sandals with platforms, thick heels and hardware. Big sandals are making a return as a reaction to dainty dresses and blouses. While most of these styles tend to lean towards the heavy and edgy, there are plenty of bright and bold options to consider as well.
Styling Tip: Pair a chunky sandal with a printed mini skirt or bright day dress to balance light and dark colors.
2. Bold Sunnies – Fashion Trends
A staple in any summer wardrobe, this season's sunglasses did not come to play. Say goodbye to minimalist shades and embrace different colors and even shapes! Many brands are unveiling summer shades that range from round to square to heart-shaped, and everything in between. The fun doesn't stop there, though, as many trendy sunglasses offer lacquer, shine and even a little bit of sparkle.
Styling Tip: Bring attention to your face by allowing your summer sunnies to be the star of the show. If you choose to wear a pair of statement sunglasses, add minimal and complementary jewelry to let your shades really shine.
Also Read: Summer Essentials That Every Girl Need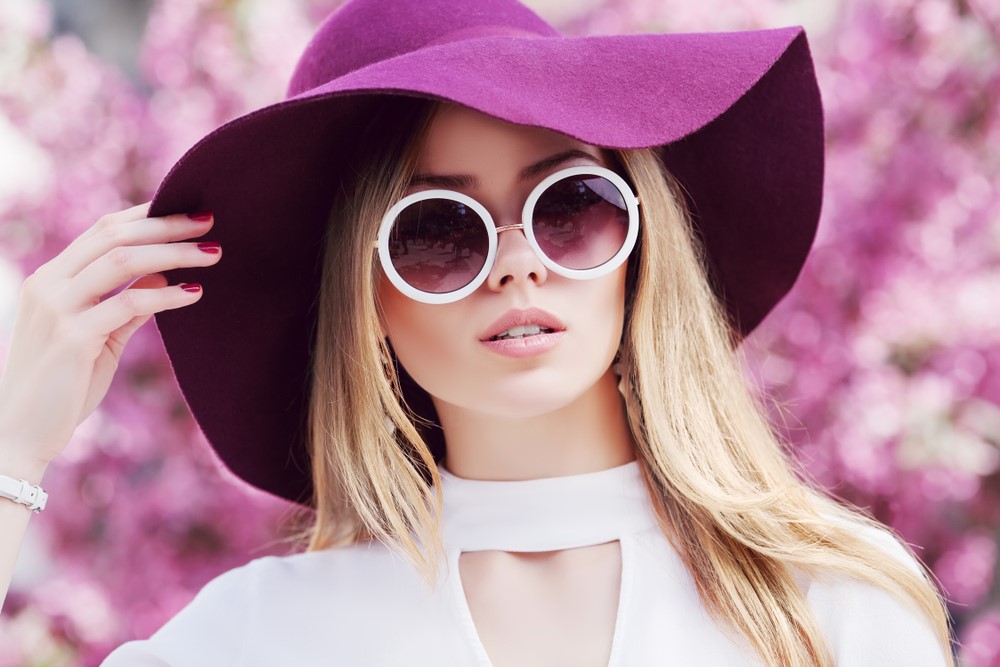 3. Corset Tops – Fashion Trends
These uber-flattering tops give you lift in all the right places. They're also great if you're looking for a fun, girly or flirty addition to your outfit. Ride out the summer heat in a sleeveless version or opt for a more dramatic corset top look with romantic, ruffled sleeves. A corset top looks great as a layered piece or by itself, making this one a staple for every closet this summer.
Styling Tip: Turn up the heat even more by pairing this style with fringe or even a leather mini skirt!
4. Ribbed and Knitted Pieces
Despite the summer heat, you can still incorporate knits into your wardrobe this summer. Soft and stretchy knitted tanks, crop tops, cardigan sets and mini skirts can be found just about anywhere, and they're great on all body types. Ribbed tops and knitted pieces work great as a simple and stylish monochromatic look featuring anything from cool neutrals to refreshing pastels.
Styling Tip: Style your pieces as a matching set or switch up textures and fabrics by adding a little satin or silk into the mix!
5. Bold One-Piece Suits
The one-piece swimsuit is back and officially better than ever! The latest trends in swimwear for women offer stylish takes on the classic one-piece. Take a break from your sexy bikini and embrace this cool bodysuit style featuring one-shoulder cuts, loud and fun prints, geometric cutouts and even throwback nods to '90s style with a classic high-cut leg.
Styling Tip: One-piece swimwear is always easy to accessorize. Consider a fun wrap skirt, bucket hat or even statement earrings with your summer swimwear look.
6. Light and Bright Pastels
Jump into refreshing pastels this summer and try out this fun and festive trend. Pastels are a great way to add some color to your summer wardrobe if you're not a fan of bold colors or loud prints. This season's pastels feature purple and green as frontrunners and have been commonly styled as a matching set for a light and airy monochromatic look.
Styling Tip: Wear your pastels with chunky jewelry and statement pieces for an even more dramatic look. Think about chain necklaces, big hoops, headbands and rings for added flair.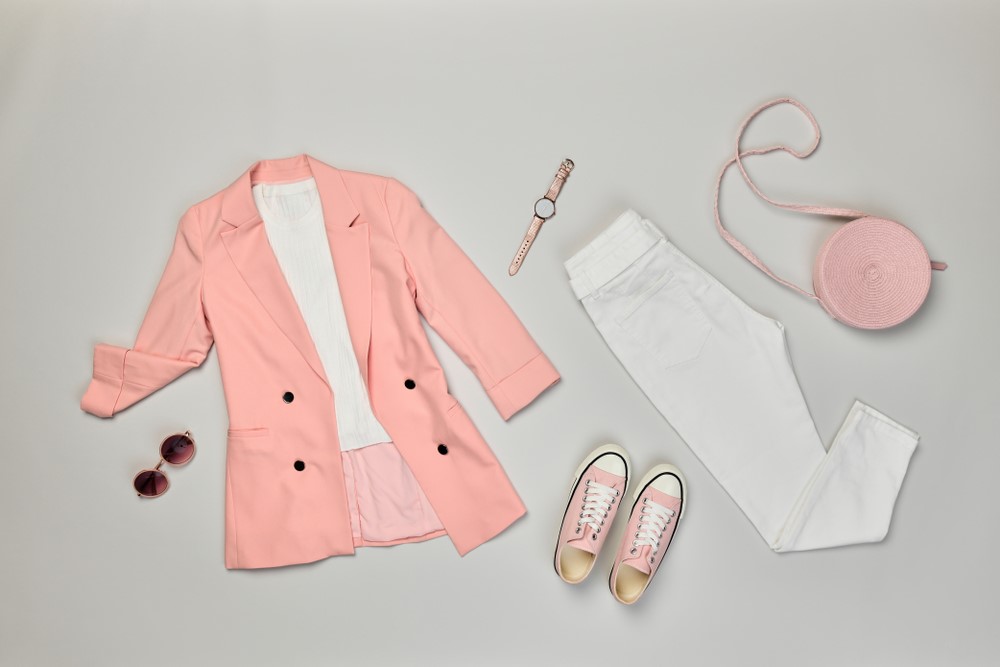 Image source: Shutterstock.com
7. Summer Boots
Another trend in this year's best summer footwear includes some pretty fantastic boots. Opt for a pair of bright white booties to lighten up your look or choose a sultry pair with a bit of western-style hardware and flair for a more relaxed vibe. If you're into taller styles, go for a mid-calf height pair of leather boots with a little bit of slouch. These look great with flowy summer dresses and skirts!
Styling Tip: A boots and jeans look never goes out of style. Pair your summer boots with skinny jeans for a classic look or go for a flare or even boot-cut style.
8. Menswear-Inspired Sets – Fashion Trends
Looking to switch it up from your regular girly summer dresses and denim shorts? Look out for matching separates with trendy menswear-inspired elements while you're shopping. This fun trend embraces loose collared shirts, button downs, trouser shorts and great summer fabrics like linen and cotton. You can also incorporate this trend as a balancing element in your outfit by mixing more feminine styles with a menswear-inspired piece.
Styling Tip: Wearing menswear-inspired pieces is all about mixing it up! If you choose a boxy blazer, opt for skinny jeans and heels. On the other hand, if you're wearing a tight, feminine top, consider a pair of trousers or loafers to go with it.
9. Pop-of-Color Bags
Don't forget the accessories! Bags of all shapes and sizes are stealing the show with their bright and bold colors. You might opt for a cushiony soft pillow bag to add some contrast to your look or a simple shoulder bag in a fun shade. The best part? Bold bags are a great way to add versatility to your summer wardrobe without breaking the bank.
Styling Tip: Bags in bright colors take an all-white outfit one step further. Finish off your little white dress or white top and shorts with a pop of color!