Introduction
Tall girls usually feel disproportionate because they have long arms, long legs. Some girls like being tall but some of them feel difficult to find a pair of dress when they are shopping. They finally end up with window shopping type of thing since they fail to pick the perfect dress. Finding a matching shoe with a pair of clothing is a nightmare for them. Almost all tall girls look pretty thin and fair, but some may not. Even short girls feel disproportionate when they are very short compared to other normal girls. She should be a height of 5 feet 4 inches to choose the best outfit for her. Now jump into the ticks and best brands that suits for tall girls.
Clothing Tricks With Brands
Choose Skinny Jeans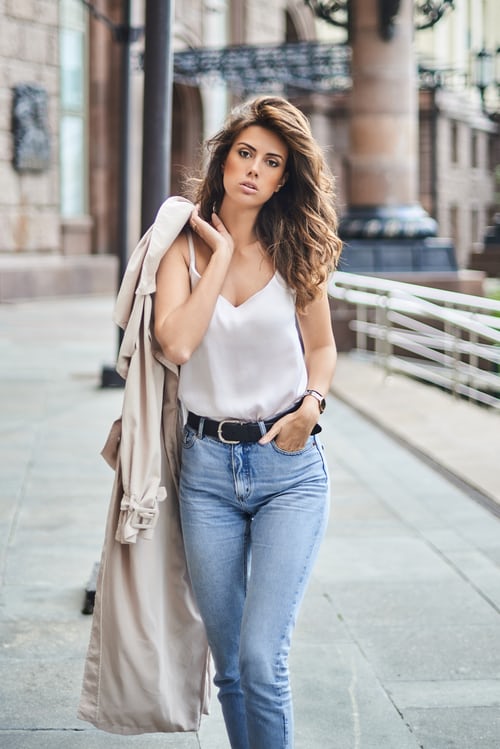 Finding the ideal jeans for your height starts with measuring your crotch. There are skinny jeans and cigarette pants for tall women. They look fabulous on girls with long legs and also often cute. You can tie them up even if the skinny girls are a little short, and make them look deliberate. It is also an opportunity to show off your shoes. Avoiding capris is best for them. They hit your calf in a strange place and pants seem to have shrunk in the dryer. Tall women can also wear torches or wide-leg styles with knee boots. Just make sure your pants are the correct length. Remember that you can always buy pants that are too long and then bring them to a tailor to fit.
Tall girls in Traditional Outfit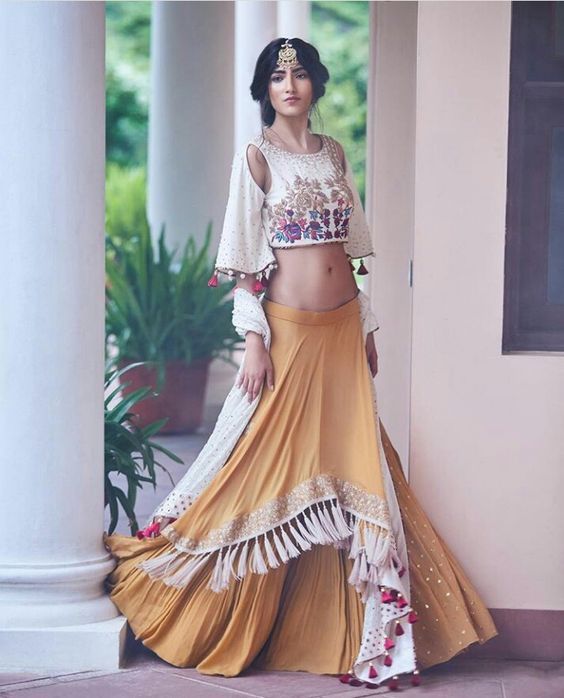 Traditional dresses are the beauty of Indian culture. Girls who are 5 feet 7 inches must try some awesome outfits in regular wear. Before choosing a dress, one should check the fabric type. Fabric is the first thing that can make or break the look of a dress. A right fabric is the essence of the entire look of the dress. So, you need to get the right material for you. Silk, Georgette, linen, chiffon, etc.… are some evergreen materials and suit perfectly with ethnic wear. Be it a party, a function, or whatever the event, the traditional look works for tall girls. Experimenting with different tops on lehenga with stylish embroidered dupattas is something completely different make people stand up and take notice of your outfit. So try new combinations even outside the traditionalism. Everyone knows girls look pretty in this look, but tall girls will rock the show with a perfect outfit that suites for their skin tone and hairstyle. Skin tone matters a lot when choosing this type of outfits. So, be careful with the fabric and selection of dress according to your skin tone. Almost all tall girls look pretty thin fair, but the one who is not fair should consider those points.
Try to poise tight and loose clothes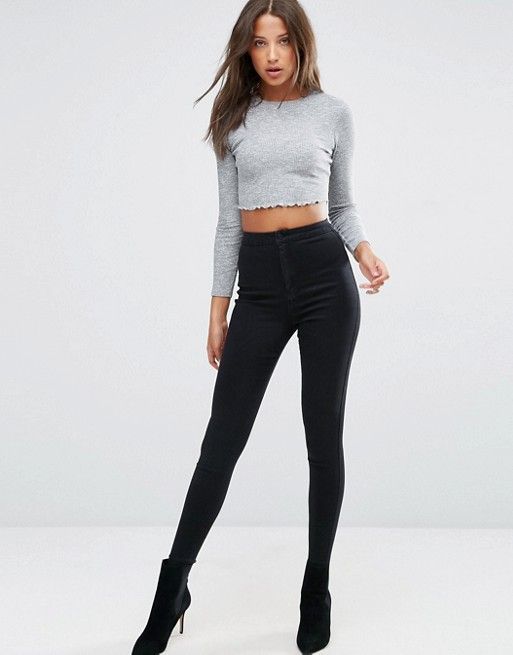 When you choose to wear skinny jeans, try to patch up the jeans with a loose t-shirt. If you prefer baggy pants then in-shirt that top to avoid looking like an old fashioned girl. Pick a sports shoe and a simple watch with those loose pants. So you have to balance between the top and bottom wears to look attractive. Go for crop top in case of baggy pants, that suites a tall girl in the perfect fit. Skinny jeans with coats, button-down shirts, and knee boots are some other best ideas for tall girls. Brands like High Star, Levis, Flying machine, Only, Calvin Klein are best for high waist and skinny pants when you wear denim shorts with a crop top and knee boots that will be the sexiest look ever for tall girls.
Tall girls with Jumpsuits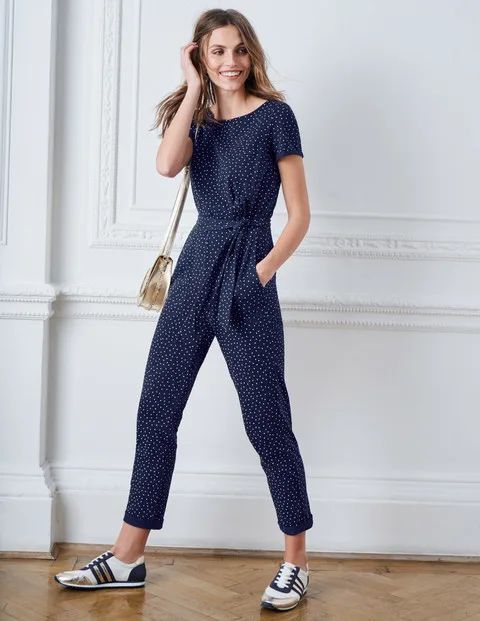 Finding a jumpsuit as a woman with 5 feet 7 inches is an impossible task. With your long torsos and even longer legs, you can end up experiencing some severe camel toe, and feeling like your calves are exposed, which is not good. Because most jumpsuits are made for standard sizing, tall women generally cannot find what they are looking for in the jumpsuit department. A full-length shirt dress or jumpsuit with a waist-cinching belt is a perfect outfit. Try wearing a jumpsuit with a belt next time and see the beauty of being tall. Brands like Mast & Harbour, Here & Now have shirt dress with a belt. Culottes and palazzo pants are also a great idea to opt. They make you appear short and are even trendy these days. To choose brands in jumpsuits Mango, Forever New, Bebe, H&M are best for that height. Go plain in this case, do not want a full-colour suit for formal. Do not hesitate to wear heels when using jumpsuits. The truth is, wearing flats would not hide the fact that you're tall. So go for it. A tall woman in heel looks confident and proud.
Midi dresses, Maxi skirts and Maxi Dresses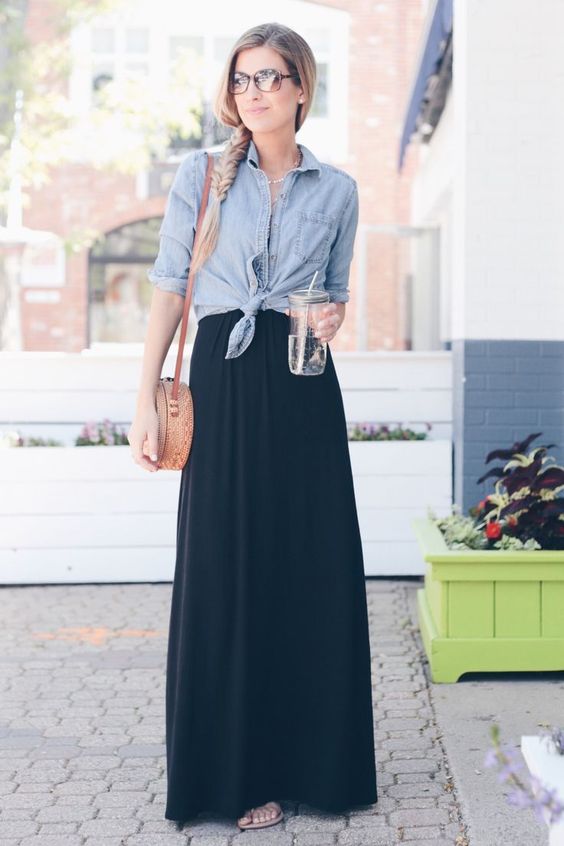 Sometimes you end up with spending more money on clothes that you wear hardly three months a year and once in a month. That entirely depends on the type of dress you choose while shopping. In the case of maxi dresses, it is different. Due to the length of the maxi dress, one can wear them in spring and fall months with a jacket. For tall girls, it is not easy to find a maxi dress that is long enough to wear sandal. Koski and Bebe are the top brands for Maxi dress to find the best fit. When you choose to wear a maxi skirt, go for sleeveless tops or crop tops. A beautiful pair of earrings or a neckpiece will suit well for tall women. Midi dress is one more option to select from this section. A midi dress or midi skirt is where the border ends halfway between the knee and ankle. Traditionally speaking a midi dress ends mid-calf but you never really want it to end right at your mid-calf. When styling a midi dress for the spring, try to wear a jean or cotton jacket in case it gets chilly. During the start of spring, it can get a little breezy to make sure to layer with the best jacket. Solid sheath dress also the best choice for a tall woman. There are trending brands like Athena, Sassafras etc.