Introduction
Day by day, the trends are emerging in this fashion world, there are major fashion trends from the past decade, which brought a fantastic change in outlook ideas. Not just about clothing, but also the accessories and beauty tips. One should agree that this drive of fashion trends is due to social media, fashion bloggers, street stylists, and celebrities. Designers often turn to fashion bloggers because of the great taste in a fashion, which helps stars to pick the designs and put on to show their styles and outfits to the world. People get influenced and make that style as a trademark for that year. Let's see some of them from 2010 to the present day.
How Fashion trends have changed over the Decade
Nautical Strip shirt and skinny jeans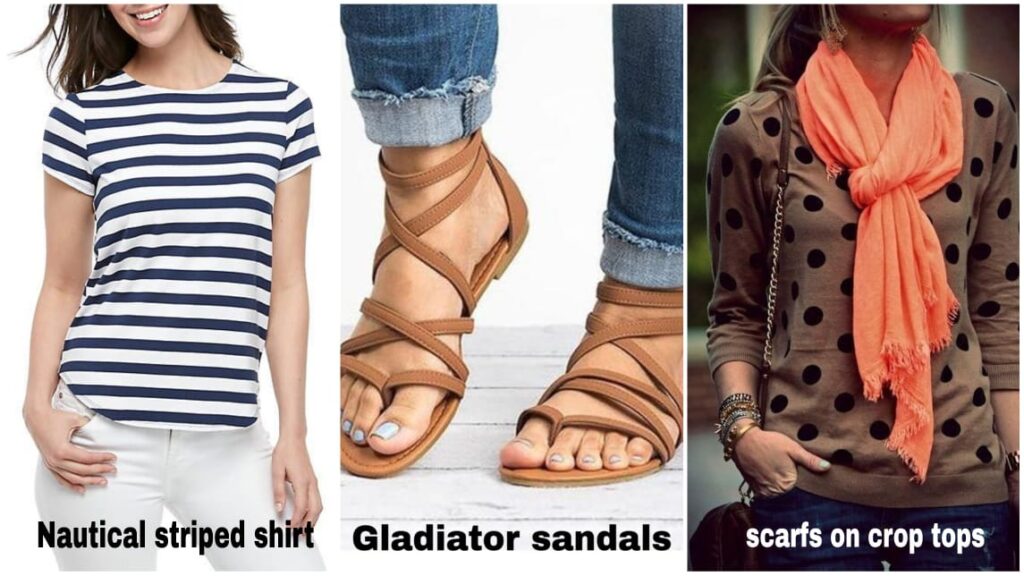 During 2010 people use to wear a nautical striped shirt and skinny jeans with Gladiator sandals. It was Coco Chanel who introduced Nautical or Breton stripe t-shirts early in the spring of 2010. Even now, we choose those strips on sleeveless tops, but elbow sleeve is out of fashion now. On the other hand, skinny jeans took control over the past two decades since they evolved in the 2000s. It became the mainstream of dressing for girls as well as a woman. There are some best fashion stores available providing the latest ladies' dresses online. People addicted to these skinny jeans as if it is an essential staple of a wardrobe. A combination of skinny jeans will give plenty of options these days, maybe that could be one of the reasons for its success.
Scarfs on crop tops                                       
Somehow people started using scarfs on crop tops, and regular tees during 2011, which was a significant revolution came by introducing crops in this decade. A little opening at cleavage made them uncomfortable and led them to buy scarfs, and it is also style in different ways to style up themselves. Veils became one of the most iconic accessories of its time. Here the skinny jeans or regular jeans plays the role of bottom wear. Skinny jeans with a crop top is a deadly combination then and now. They used colorful jeans to make the right looking outfit for any outing.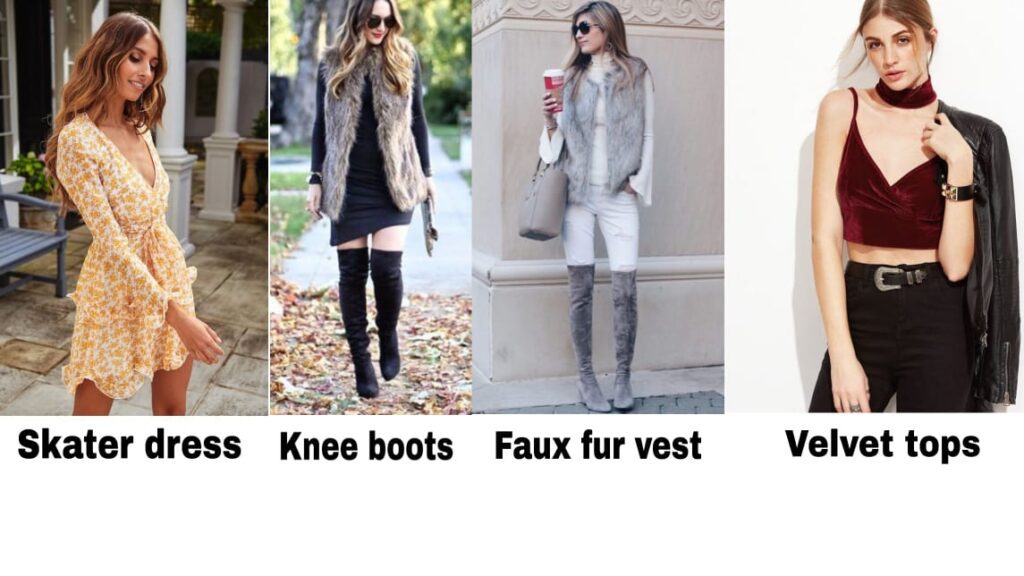 Faux fur vest in the decade
In the succeeding year, people started wearing faux fur vest or fur vest over casual shirts. They started making things look great by introducing such faux fur vests during those days, and still, it is undoubtedly a fresh layer that looks awesome now with knee boots. Faux fur is the oldest fiber in human history. It came from the inner bark of the flax plant. Through spinning and weaving, flax fiber turns into linen fabric. Accessories like lengthy statement necklaces with boho trends are added sugar for the outfit in this decade. Head-to-toe leather skinny pants are introduced early in 2012, which was a combination of this vest and neckpiece. 
Skater dress took charge in the following year, and people started putting on sneakers for such attire. The sneaker is trending well even in 2020, but it was a different scenario a decade back. Off-shoulder t-shirts are the next trend that came into existence. Usually, off-shoulder tops come with a full sleeve, but by creating sleeveless off shoulders in 2019, the fashion trend justified back then. Early in 2016, models used to pair up this off-shoulder tops with Button-front Denim skirt, which is not even the length of knee. These tees are one of the significant revolutions of fashion where decently exposing the thigh has initiated. Chelsea boots were trending those days to pair up for this trendy look.
Choker and velvet tops in the decade
Choker and velvet tops is a set of pair which turned up the minds of a woman to follow that trend in late 2016. A single piece of velvet clothes up to the knee is sexy look those days, but with a neckpiece called a choker. Chokers are invented in the 90s. And then its blazers turn to rule 2017. Belt bags and white boots are set of pairs that millennials use to wear in this decade. Keeping white boots clean is an essential part of this look. The hand-free bags dominated the street style in 2017. Even now, it looks crazy if you choose the right color and style that matches your outfit. Floral and matrix glasses are also part of the fashion trend in 2017.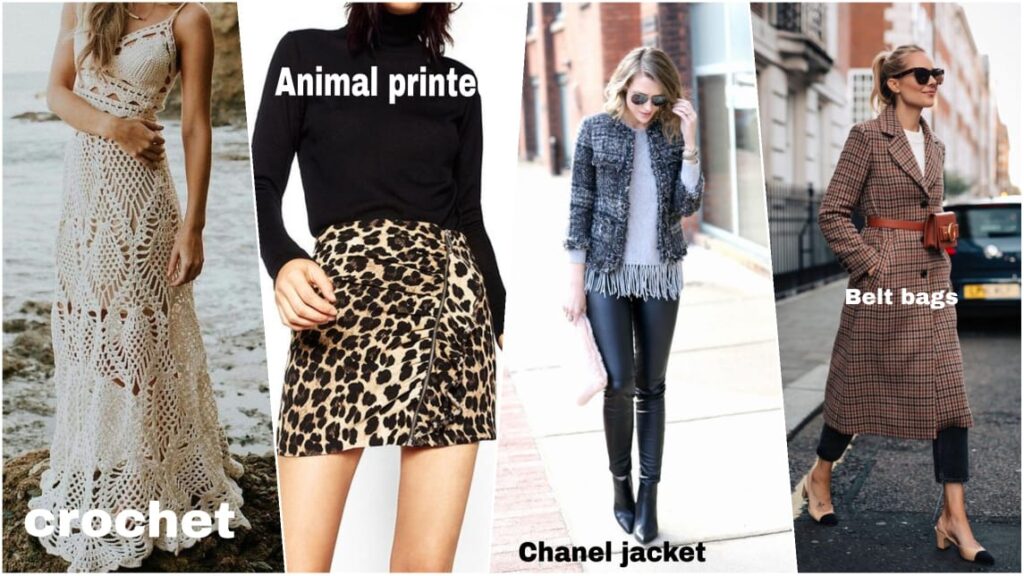 Here comes the dark denim trend with Chanel jackets. Not only the solid jeans but also the suits and boots which give you a formal look was trending in 2018. Workers started wearing boots and orange jackets during their work hours, and employees picked formal suits and boots. Bike shorts and leopard printed jackets are a significant way of a trend that anyone should agree with. High cut swimwear and high waist pants made people look frumpy late in 2018. When an animal printed skirt became part of their wardrobe, stylists started using micro bags instead of belt bags. White or designed tees are a perfect match for printed dresses. Graphic tees were a wardrobe staple of that summer. This look became the social media's favorite trend in those days. 
Now a days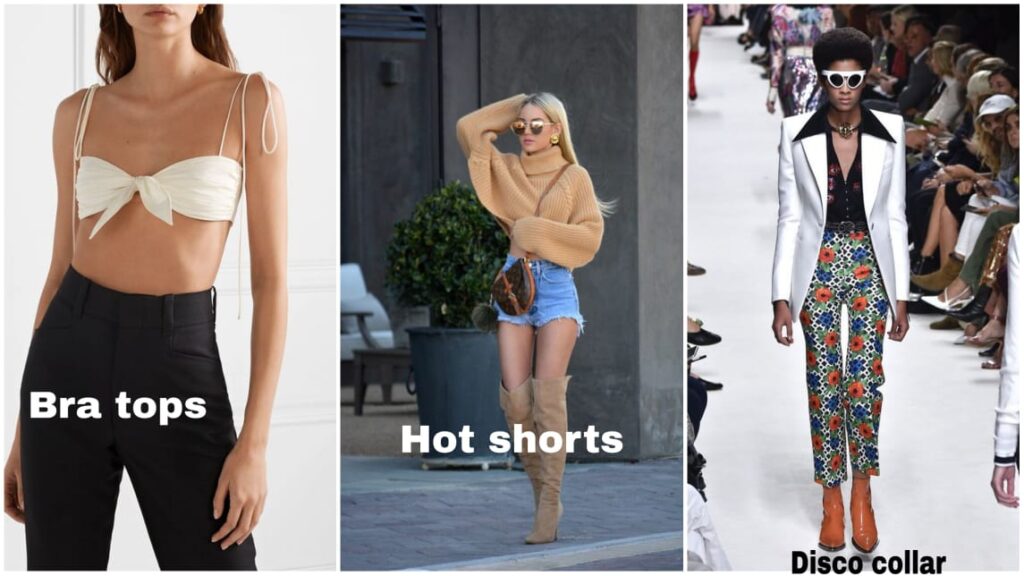 Hot pants on streets with knee boots, the crochet dresses, disco collars, Bermuda shorts, Bra tops on roads, and birds of a feather vest with a trouser or jeans were prominent trends that ruled 2020 runways. Pastel bucket hats used during 2018, but even in 2020, it is trending. Best street styles designed this year, where millennials like to opt such outfits this summer.