Introduction
The crop top is the latest talk of the fashion town. Often referred to as the belly shirt, half shirt midriff shirt, or a cut-off shirt, it is nothing but a top that has its lower part cut out as high to expose and show off the midriff or navel part.
Crop tops were the latest and most popular fashion trends today for various reasons. The blouses come in many different styles, so it's impossible to find the one that suits you best. It is comfortable to wear blouses because you can experiment with varying techniques of fashion for this garment. Crop tops are lighter than long suits, especially in summer. Blouse allows you to flaunt your perfect body and be sexy. Crop tops make little girls look taller because they create the illusion of having legs longer than your torso. So, now we will discuss some top trending outfits that suit perfectly for you.
How to pair up crop top
 You can pair up a crop top with a long skirt, a body-hugging pencil skirt or a-line skirt, etc. There are many types of combinations on how to wear a crop top.
With Long skirt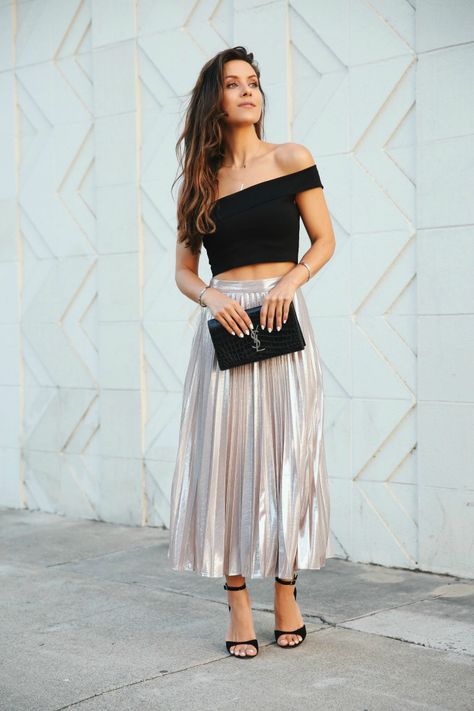 The combination of long skirts with shirts and t-shirts looks old fashion. Nowadays long skirts with crop tops are trending. It may be off-shoulder or full sleeve, but this combination is best for all parties. Use accessories like clutch, watch, or a Bangle to amp your look.
 With Denim Skirt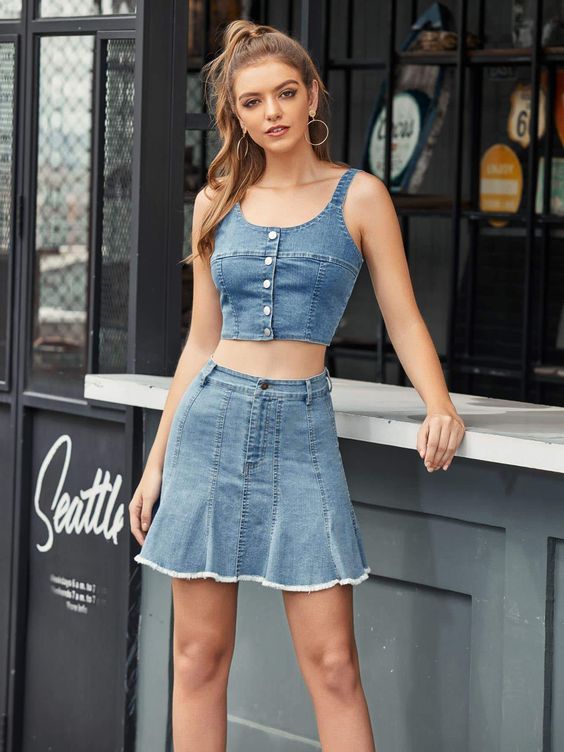 If you doubt on what to wear for weekends, try this combination for next time. A denim skirt with a sleeveless crop top is best for summer outfit even. No accessories required to amp your look since you look stunning already. Earrings may help you to fulfill your picture.
With Jeans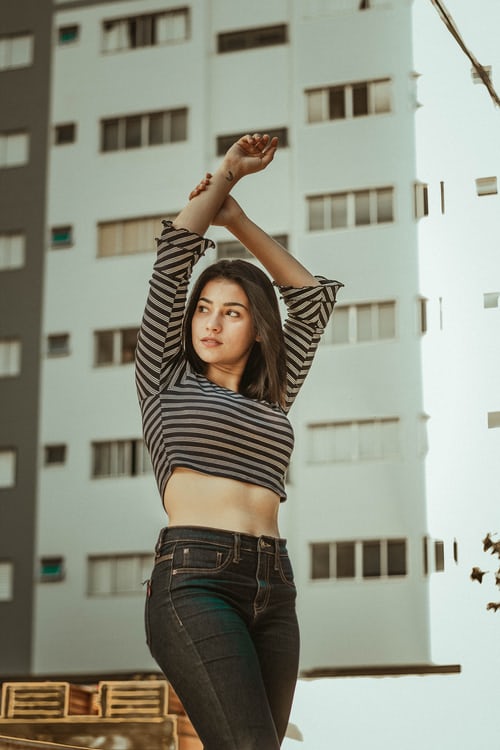 Nothing to explain about jeans to girls, Whatever the type of jeans it is, it can easily fit for a crop top. It is one of the easiest ways to pair with jeans. No accessories required for this outfit. You can wear denim short which gives a sexy look, instead of always using long jeans or torn jeans on this top. Knee boots are added sugar to this type of outfit.
crop top With Lehenga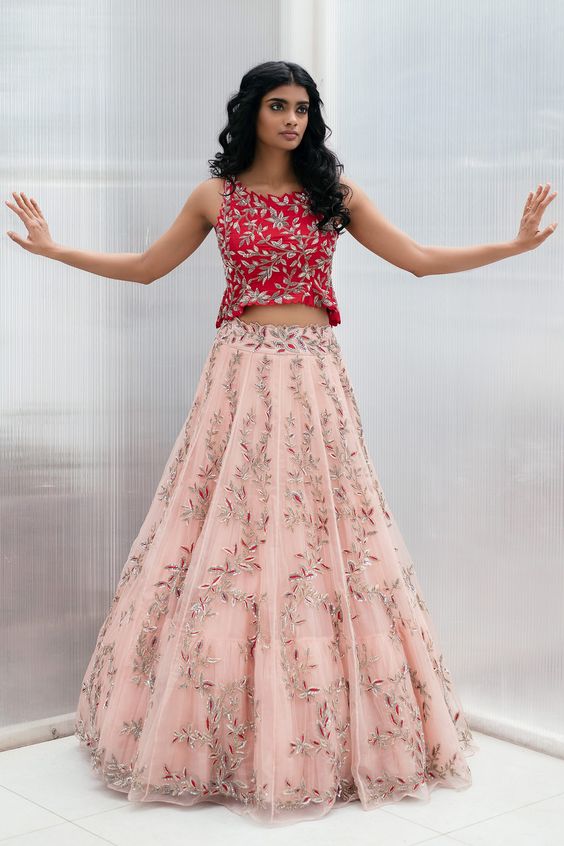 Pairing up with lehenga or ethnic skirt gives a traditional look and best suits for regular meetings or functions. We are huge fans of vibrant and sparkly wedding dresses. The peach, pink, and pastel crop tops look fantastic. You can easily add natural or nude makeup to these colors and go for a wavy beach hairstyle.   Using a neck-piece and bangle is the best part of this outfit. 
crop top With leggings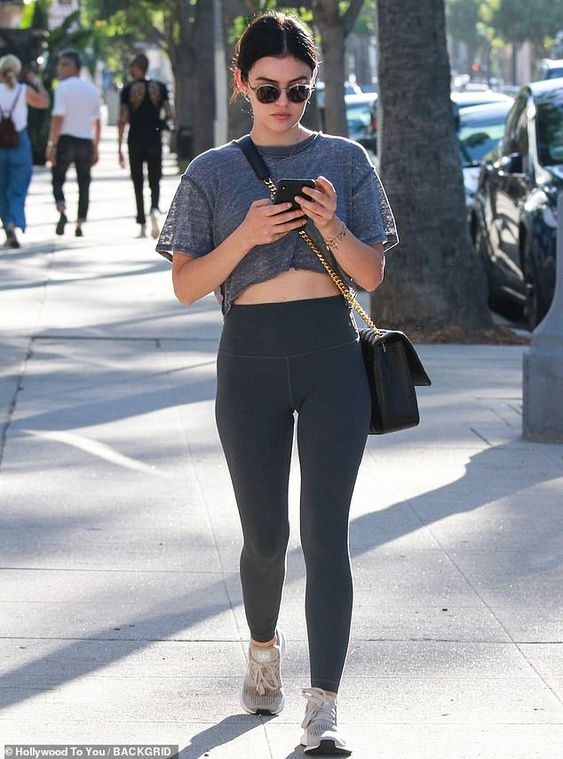 Using yoga tank tops and leggings will give you a sports look. This combination is seen in yoga classes and eventually migrated to street clothes. Interestingly, dancers in the dance studio use the same form of clothing, but don't wear dance-wear in public as often as yoga students do training clothes in public. You can use a jacket if the top is too exposing. Accessories like a bag and a watch would be more effective.
With Midi Skirt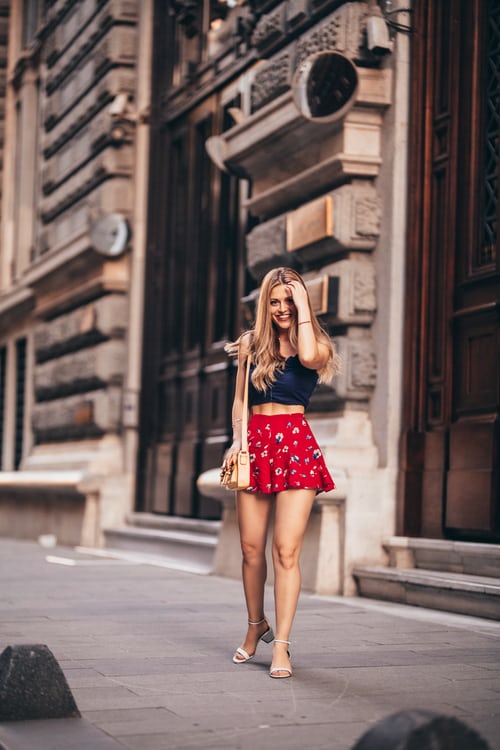 Do you like the feminine style? Then wear a cute midi skirt with the tank top, preferably with a summer print. Styling Tip: If you tie the tank top to the front, you will get a beautiful crop top that visually shortens your upper body and automatically makes your legs look longer. Use a jacket and add a pair of flat mules or modern square toe sandals.
With Palazzo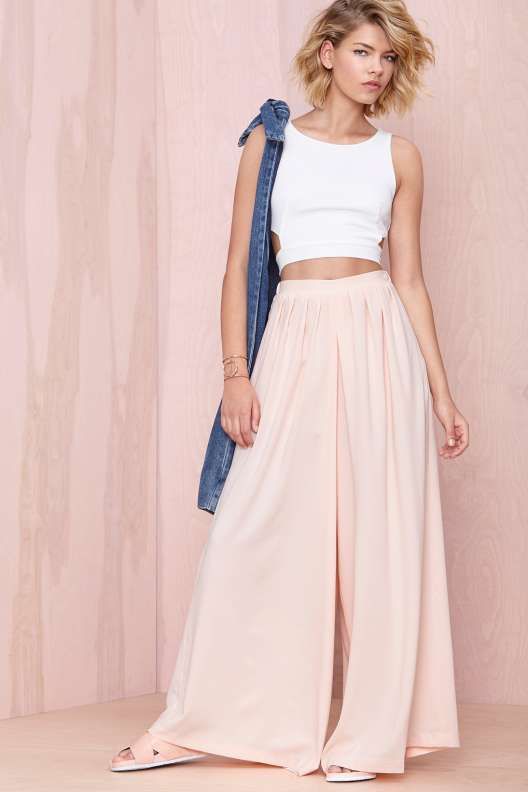 The classics are the best when you want to dress without complications. This classic black crop top is so good. These simple palazzo pants are so beautifully colored that you immediately want to wear them all the time. Keep the look simple to focus on clean lines. I think summers are the best time to get dressed-up this type. Use a hat to keep your messy hair under control.