Introduction
Summer is here, and complicated hairstyles are not invited. This season, comfort and convenience are key – and headwrap offer both. In just a few seconds, these on-trend hair accessories will have you looking polished and ready to head out for anything your day holds. Plus, you'll find them in every color and pattern imaginable, meaning you can match them to almost everything in your wardrobe.
There are so many simple, chic ways to style a headwrap, and we've rounded up a few of our favorites to rock this summer. Let's dive in!
1. Show Off Your Length and Texture – Headwrap
One of the best and easiest ways to wear a wrap around the head is to style it as a headband. This allows you to sweep your hair away from your face while leaving it long in the back to show off length, texture, and volume.
To achieve this look, slip your headwrap over your head, make sure your hair is loose in the back, and push it over your forehead. You can leave the front edge of the headwrap at your hairline or position it a little behind your hairline to expose some hair in the front.
2. Pair a Headwrap with an Easy Updo – Headwrap
Want a style that's easy to create but looks like you've spent hours on your hair? Add a headwrap to a simple updo! To get the look, start by styling your locks in a chic chignon, messy bun, or high ponytail. Then, slip a headwrap over your head, keeping the fabric's edge parallel to your hairline all the way around. This is the perfect style for outdoor weddings, rooftop brunches, and any other occasion where you want to keep your hair out of your face and off your shoulders.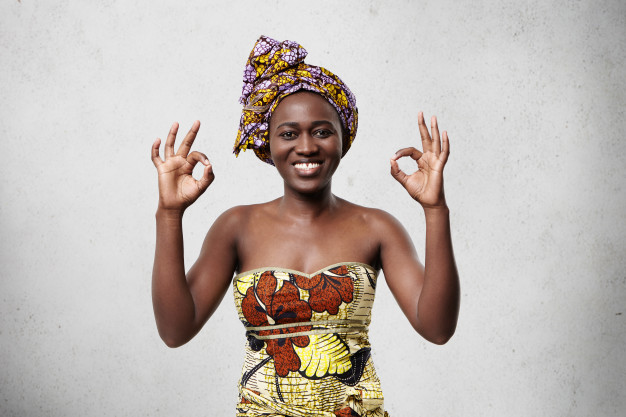 3. Use a Scarf as a Headwrap – Headwrap
Don't have a headwrap on hand? No worries – any lightweight scarf in your closet will do! Simply place it on top of your hairline, tie the ends at the nape of your neck, and adjust to your liking. Not sure what to do with the loose ends? Here are a few of our favorite options:
Incorporate the ends into a low braid.
Tie the loose ends into a big, beautiful bow.
Reverse the headwrap so that the tie is on top, then twist the ends into a large knot.
4. Accentuate Your Curtain Bangs (or Hide Them)
Curtain bangs have been all the rage since 2020, and we don't see this hair trend going away any time soon. If you're rocking fringe, draw all eyes to it with a perfectly placed headwrap. Simply slip the wrap over your hair, then pull out your bangs in the front.
On the flip side, if your bangs won't behave, keep them out of sight by pushing them back with your wrap! The best part about these styles? They'll both look adorable whether your hair is down or in an updo.
Also Read: The Best Bangs Hairstyles With Glasses For Women
5. Go Groovy
Ready to channel the '70s? Groovy, flower-child-inspired looks are trending right now! For this style, leave your hair down and parted in the middle. Then, slip a headwrap over the top of your head, leaving it horizontal across your forehead. Bonus points if you fire up your curling iron and add some loose, beachy waves!
Elevate Any Summer Look with Easy, Breezy Headwraps
Whether you're headed to the beach with your besties or an important work meeting, a headwrap is the perfect finishing touch to your look. The best part? You don't have to be a hair pro to rock one yourself! Just put your headwrap on, and get ready to enjoy all of your summer adventures in style.