Whether you've been at work, school, out-and-about or otherwise all day, sometimes the night calls for something exciting — but an entire outfit change just isn't going to happen. That's okay because whether it's a spontaneous idea or a planned event, having to transition your outfit from day to night for an evening outing is an amazing way to get the most use out of your wardrobe. Just know that there are a few alterations your outfit might need. Thankfully, from eliminating certain pieces to adding certain pieces, these alterations are super simple and achievable no matter your style.
Not only that, but these alterations will become even easier if you:
Build Your Outfit Off a Versatile Base
Using versatile base pieces to build your outfit like little black dresses, black or white camisoles, black pants in almost any style and even jeans can set you up for success when it comes to making an easy outfit transition. Not only will these base pieces be accented by blazers, cardigans, blouses, bags, and professional shoes for women in a way that works for almost any daytime activity, but they are basic enough pieces to be taken into any aesthetic territory with the help of the right styling when evening rolls around.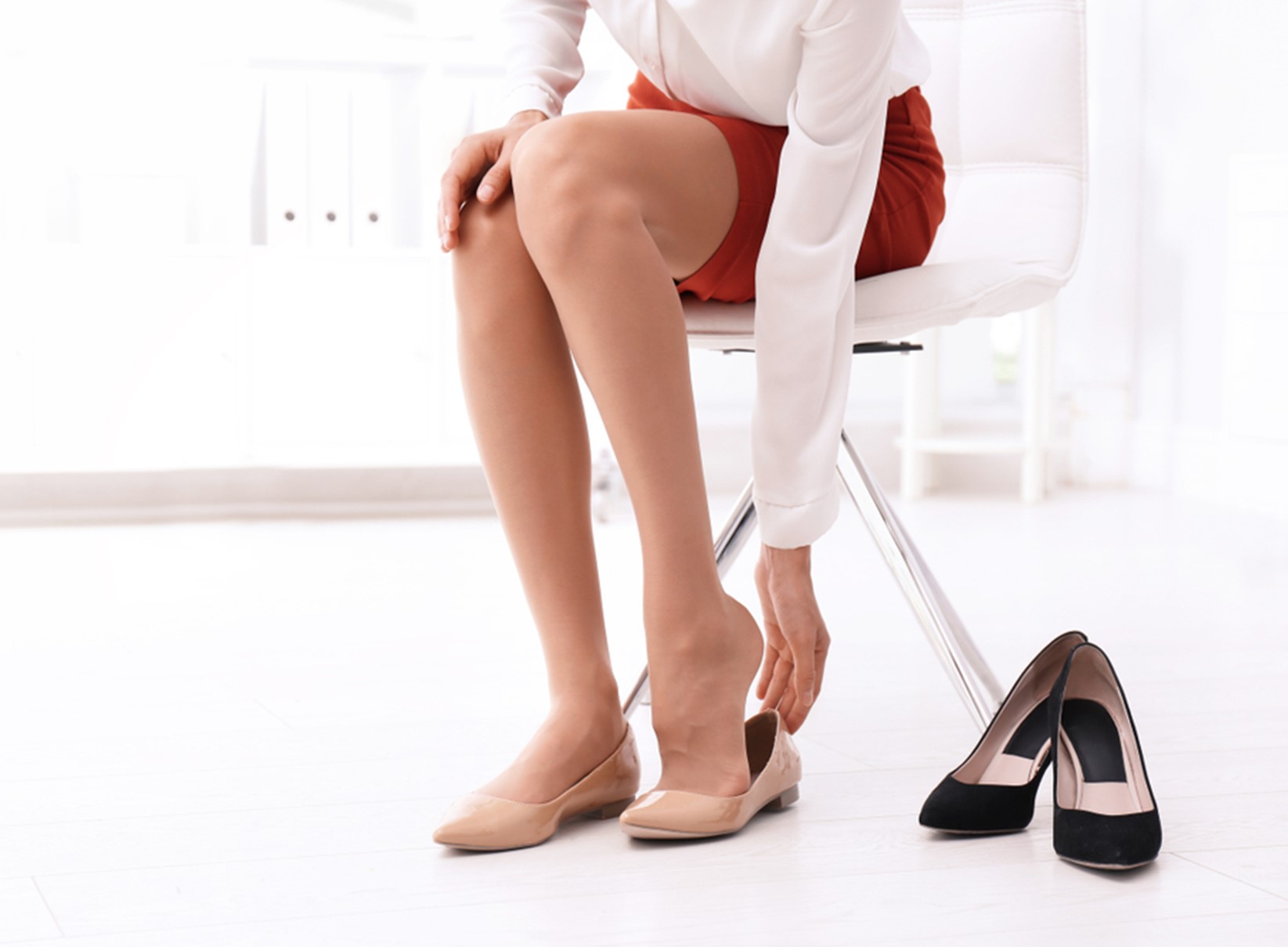 Source: New Africa/Shutterstock.com
1.     Swap Out Your Everyday Shoes
Your everyday shoes are a subtle piece of your ensemble that speaks volumes to your vibe. So when it comes to transitioning from day to night, swapping your shoes will be essential in some cases. If you can't find comfortable heels for women that go from day to night, our suggestion is to wear a pair of flats to work if possible and swap them out for a strappy or stiletto heel come evening (as flats are usually easy to squish into your bag for safekeeping and can stay there just in case you need their comfort later on in the night).
2.     Eliminate Your Everyday Bag
If you have a place to store it, swapping out your usual purse or backpack is a subtle way to change up your outfit completely. By avoiding bulky styles and opting for more fashion-focused styles (like sparkly clutches or side bags in cool materials), your look will almost instantly be associated with an evening outing instead of your everyday routine. If swapping all of your most important stuff is a scare for you, consider storing the essentials from your purse in a pouch to make the transition moment between bags less stressful.
Also read : Gown Styles And Designs For All Occasions
3.     Show Some Skin
While work environments tend to be fairly conservative when it comes to clothing, evening outings are an opportunity to come out of your shell. This is where your versatile base will really feel like a savior, as you can simply shed your blazer or blouse once the workday is over and create a look around your camisole, shed your cardigan and pantyhose and create a look around your LBD alone and so on! If you go to school or work where you're required to wear a classic uniform, a camisole under your polo and tights under your dress pants or skirts will make it easy to shed the entire top layer and go when it's time.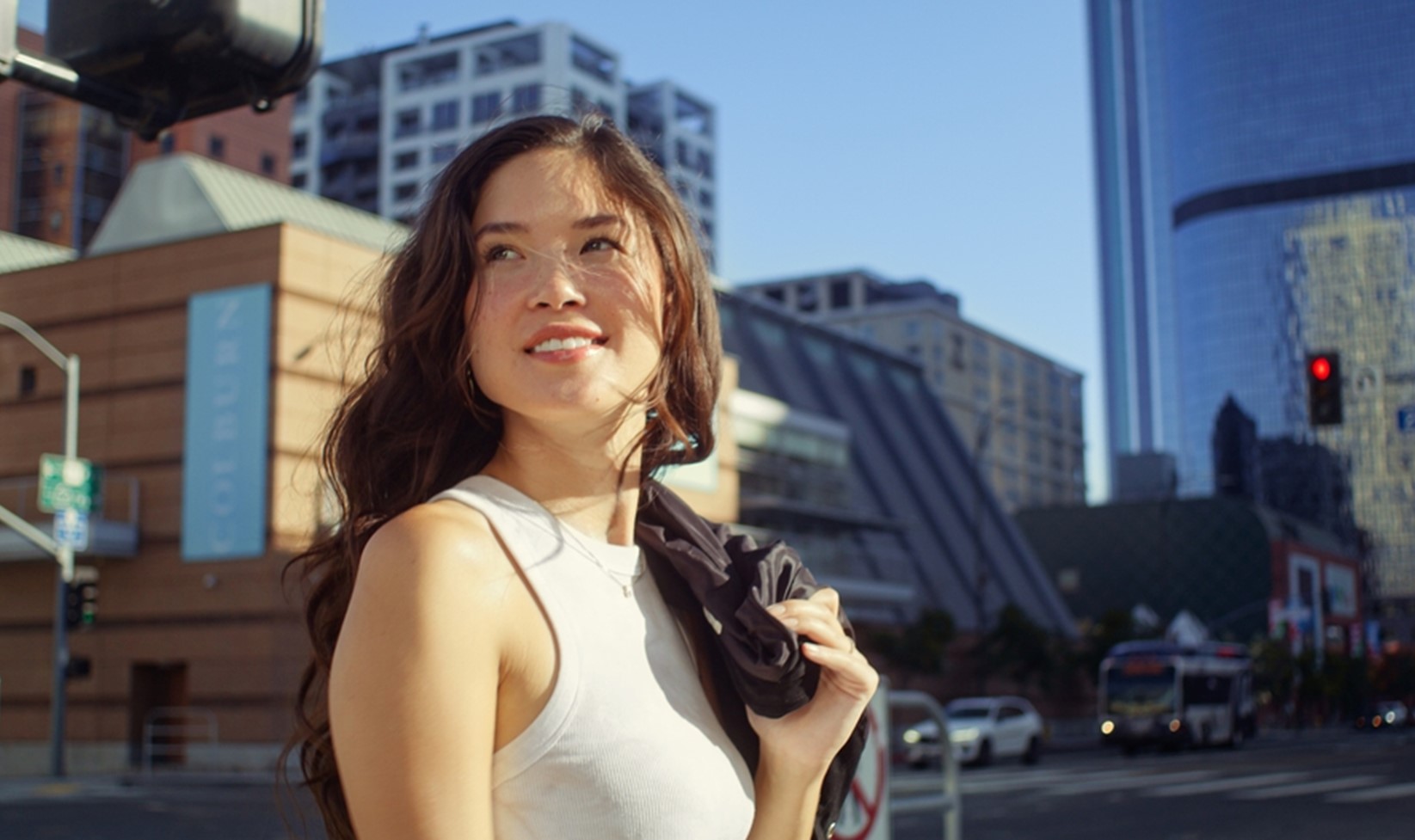 Source: Stockbusters/Shutterstock.com
4.     Refresh Your Face
We know that no one wants to wash and do a full face of makeup after working or being active all day, but a few simple touch-ups can make it LOOK like you did. For this, we suggest refreshing the skin quickly and simply by using blotting papers, a lightweight powder or a spray depending on what your skin is calling for. From here, consider using either a good highlighter on the top of the cheekbones. A precision liquid liner or a statement-making lipstick to create a look that's perfect for the evening.
5.     Have Fun with Your Hair
While some are blessed with hair that has the ability to be tied up all day and then taken down and shaken out for a luxurious evening event (which we do recommend if you can). Many of us do not have that option. If you're someone who does not, then consider wearing the hair down and refreshing it with a volumizing or texturizing spray or dry shampoo as part of your transition. If you've worn your hair up, consider loosening the look a little, letting a couple of strands fall and even adding a couple of hair accessories that showcase the vibe or aesthetic you're aiming for.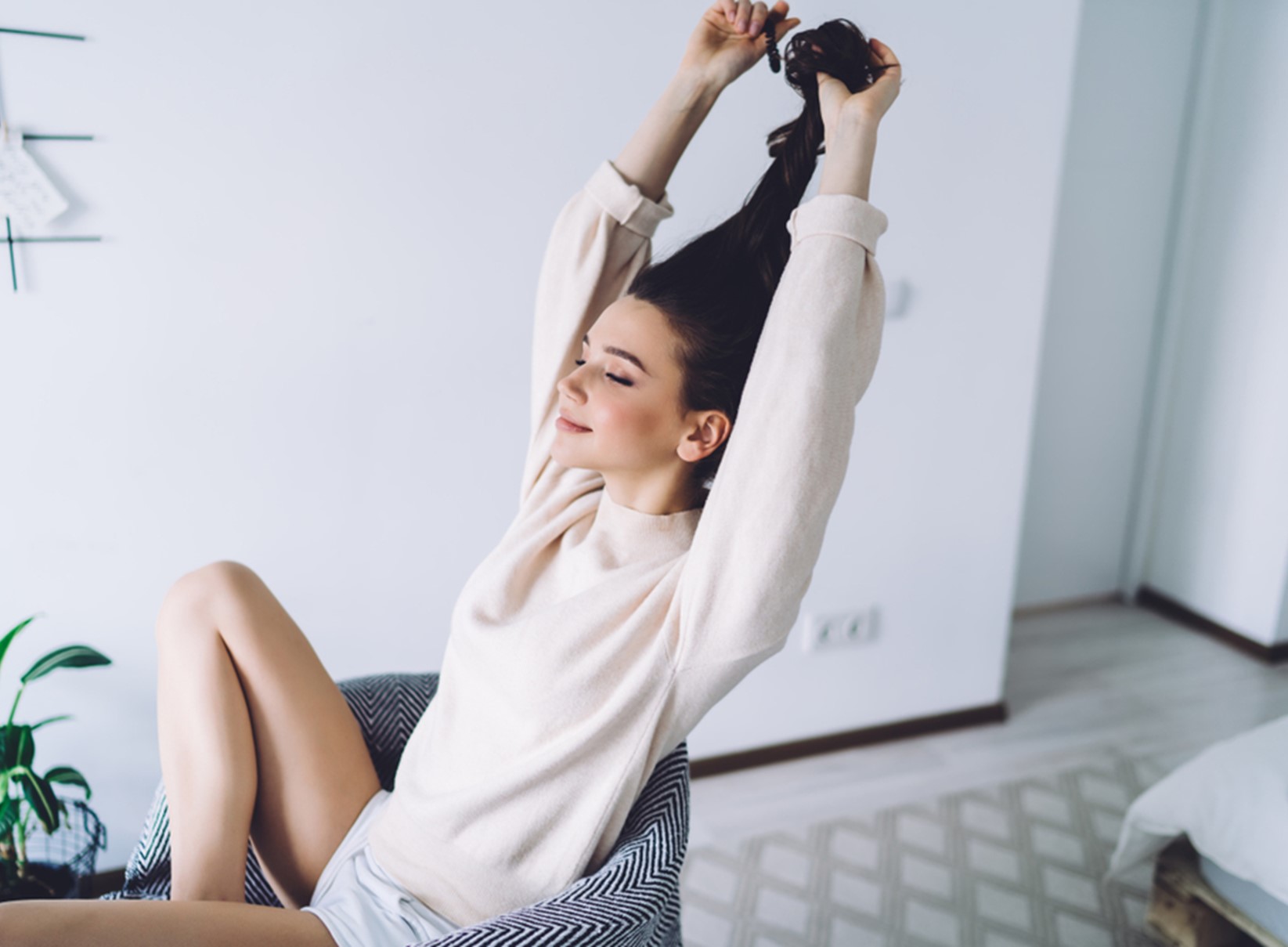 Source: GaudiLab/Shutterstock.com
6.     Add Accessories
Accessories will be the easiest way to add color, sparkle or shine to your outfit. Statement earrings (especially drop style) are associated with evening events and should be embraced. But depending on your style and the look you're going for, more obscure pieces like chokers, arm cuffs, knuckle rings, hair jewelry and even sunglasses can scream that you're ready for a fun night. And add a lot of personality to your ensemble.
An Opportunity for More Than a Night Out…
No matter if it's a spontaneous idea or a planned event, having to transition your outfit from day to night for an evening outing is an amazing way to get the most use out of your wardrobe. So whether you make it happen by using your comfortable wedge sandals for work or you make it happen by throwing your flats in your purse after the workday is done, we say cheers to that!