When the autumn season kicks in, it's time for styling your sweater weather. A sweater is the ultimate cozy layering piece. Casual or dressed up, a sweater can be styled in several ways and can instantly pull together an outfit. You can get sweaters in different fabrics, styles, textures and weights. For some sweater inspiration, check out the following for building a fabulous wardrobe collection.
1. Choose Merino Wool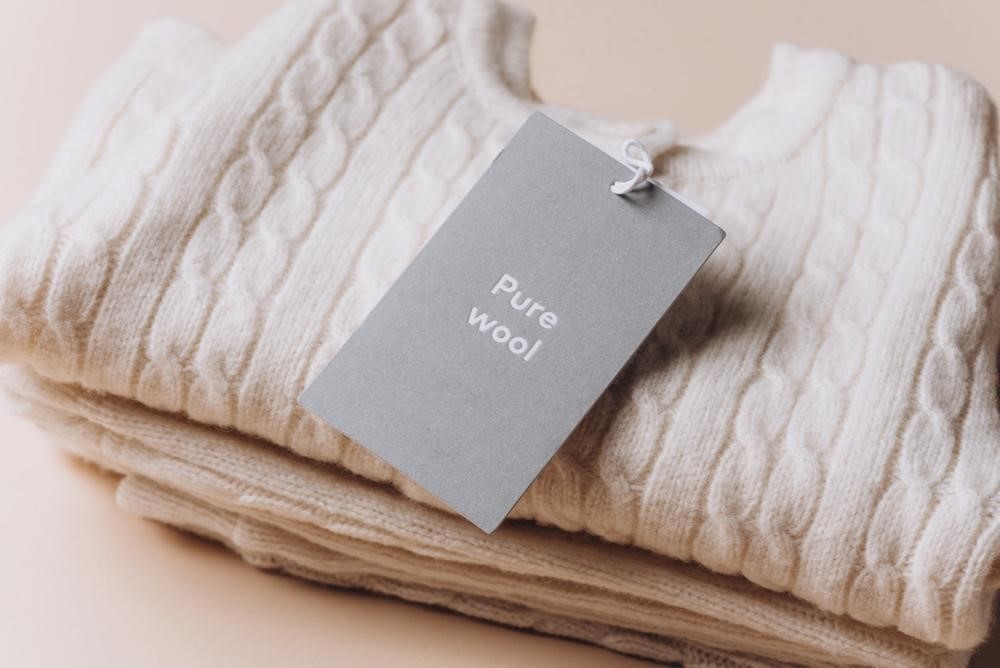 Source: j.chizhe/Shutterstock.com
If you are looking for all-around luxury and beauty when you head out the door, then one type of sweater you purchase should be made of Merino wool. Many fashionable women like Merino wool for its superfine and soft fibers. It's not a chunky wool, and it's lightweight. Yet, it is excellent for temperature regulation, warmth and moisture-wicking. A Merino wool sweater becomes that amazing layering piece.
For instance, a long Merino wool cardigan looks elegant over your favorite button-down blouse with a pretty bralette underneath. It's a feminine style that is light and delicate and would look lovely with jeans, dressy pants or a midi skirt.
Also read: Five Smart Tips for Clothes Shopping
2. Belt It Up
A belted styling sweater can create the look of an hourglass figure and add extra interest to your outfit. The belt can come with the sweater as in a cardigan. Or, you could choose a belt you own to accentuate your waist and add more form to a sweater. This is simple and classic styling at its finest.
Belts have been a hot trend in 2023 and continue to dominate the runways. It's a versatile accessory whether it's bold, thick, thin or embellished. The beauty of a belt over a sweater is the way it can add an extra silhouette, color or texture to your look. If your sweater is bulky or oversized or even boxy, a cool belt can create a lovely anchor to your ensemble.
Source: Victoria Chudinova/Shutterstock.com
3. Accent With Jewelry or Scarves
Another way to ramp up your personal sweater style is with accessories such as jewelry or a silky scarf. Maybe you have a plain, tan sweater. You can increase its oomph factor by adding a colorful necklace. Maybe you have on a classic turtleneck sweater or one with a V-neck. Bold earrings or a chunky statement necklace could add that wow to your look.
A silky scarf can be draped over your shoulders or wrapped around your neck for a chic accent to the sweater you're wearing. Play around with scarves and jewelry to find what complements the color palette of your outfit.
4. Let Your Bra "Peek-a-Boo"
The Milan fashion runways aren't covering up everything with autumnal layers. A little under-layer exposure can be subtle with any kind of favorite sweater you own. A beautiful lace bra is the perfect peek-a-boo detail that is trending both on and off the runway. Try the look with a simple, white blouse tucked into a pencil skirt with a V-neck sweater or cardigan as the top layer. Have your bra just peeking out with its elegant lace on display.
There is something special about a lace detail that catches the eye against the texture of a sweater.
5. Let Leggings Be Your Guide
Leggings have long been known as lazy-day attire, which meant running errands in cozy pieces. However, the runways have spoken once again, and leggings are hot stuff and bigger than ever. There is a leggings revival, and they look awesome with maxi sweaters in a textured knit.
Faux-leather leggings are fabulous and can enhance your fashion edge with an oversized knit sweater. High-waisted leggings look gorgeous with a longer sweater, while patterned leggings go nicely with a Fair Isle or cable-knit sweater. You have tons of fashionable options. Leggings can be worn casually for lounging around the house or elevated for a night out on the town. On another note, leggings are slimming garments, and a sweater can accentuate the slimming silhouette of the leggings.
6. Try Two-Chic Layering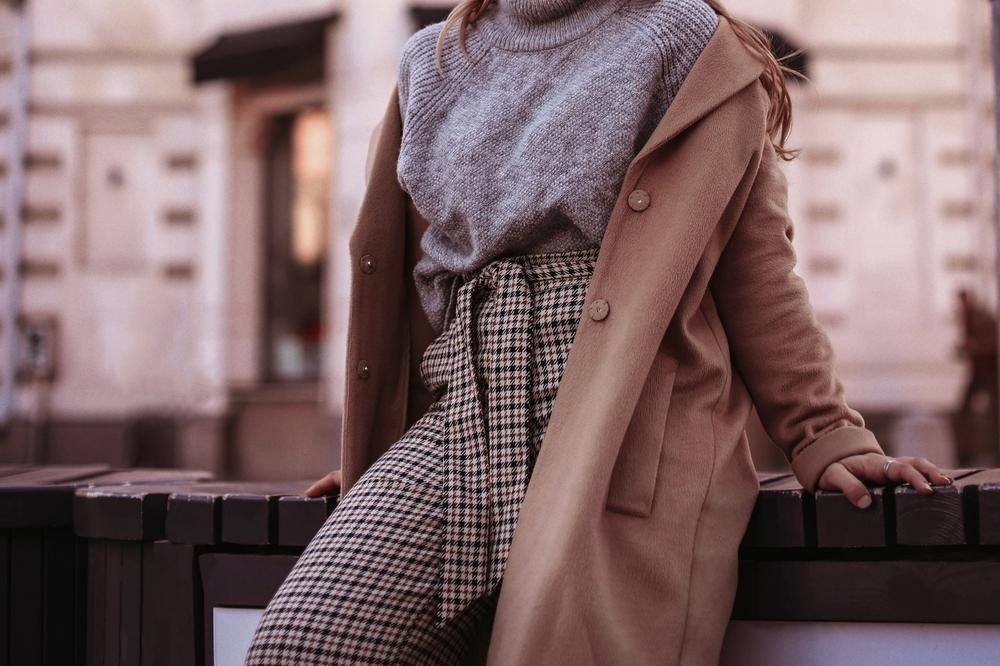 Source: Xeniia X/Shutterstock.com
When styling your sweater for a chic new look, television's fashionable "Queer Eye" co-host Tan France has some advice. Layers are not only attractive to look at, but they can add warmth to your fall and/or winter outfit. Try a couple of refined layers. Tan suggests pairing a fitted long-sleeved dress with a chunky knit cardigan over it. Or put on your favorite white T-shirt or button-down and layer over that with a cashmere V-neck. Here's one more tip from Tan: Put on a slouchy sweater, and top that off with a suede or faux-fur vest. It's trendy and comfy, and two-chic layering works every time.
7. Create a Balanced Outfit
You could also allow your sweater shape to be your guide when putting together a great ensemble. According to designers, you can create any outfit if it features balance. If the symmetry is off, your ensemble will probably not work.
For instance, maybe you have a favorite, fitted sweater in a thin, soft material. Try pairing it with looser bottoms like boot-cut pants, boyfriend jeans or straight-leg jeans. On the other hand, if you reach for that oversized sweater in the chunky knit, balance your ensemble with skinny jeans or a pencil skirt. In this case, the form-fitting bottoms will complement the sweater's larger shape.
Sweaters Are Timeless, Fresh and Fashion-Forward
Many people look forward to fall and winter because they enjoy the layers and cozy vibe that sweaters can bring to their wardrobes. When wearing a sweater, you can be toasty warm and achieve a very stylish appearance. Sweaters give you fantastic options because there is a wonderful variety to choose from, including neckline styles and sleeve lengths. Color can also play a huge role in accentuating your outfit. The sweater is the ultimate layering piece, so have fun styling your sweater wardrobe.