Introduction
Like us, you probably have a pile of leggings in your closet, waiting to be combined in a new way with the rest of your wardrobe items. This is where celebrities and models who love leggings come in. Comfort is a priority in 2020, as its Girls outfits are on display everywhere, which is sure to provide a lot of inspiration for wearing them in the future. For example, Sofia Richie went to see Karlie Kloss. He wore a black look, consisting of a short hoodie and high-waisted leggings, and wore leather leggings, a blazer, and ankle boots. No matter where you want to wear them, you will find in this overview some ideas of outfits. Discover the look and our advice on stockings.
Things to put in mind when considering what to wear with leggings
let's make sure your leggings are dense and made of thick material.
Combine it with accessories to improve your legging outfit.
Wear leggings longer than shorts. gives you a more "finished" look
Make sure you wear appropriate underwear (also called panties!).
Compare tight leggings with a loose blouse or cardigan to balance the look.
Make sure everything you wear on top is covered or long enough at the back.
Remember that leggings are not pants and should not wear as replacement pants.
Play with layers when wearing leggings to add dimension and "umph" to your outfit and make it more interesting.
What to wear with leggings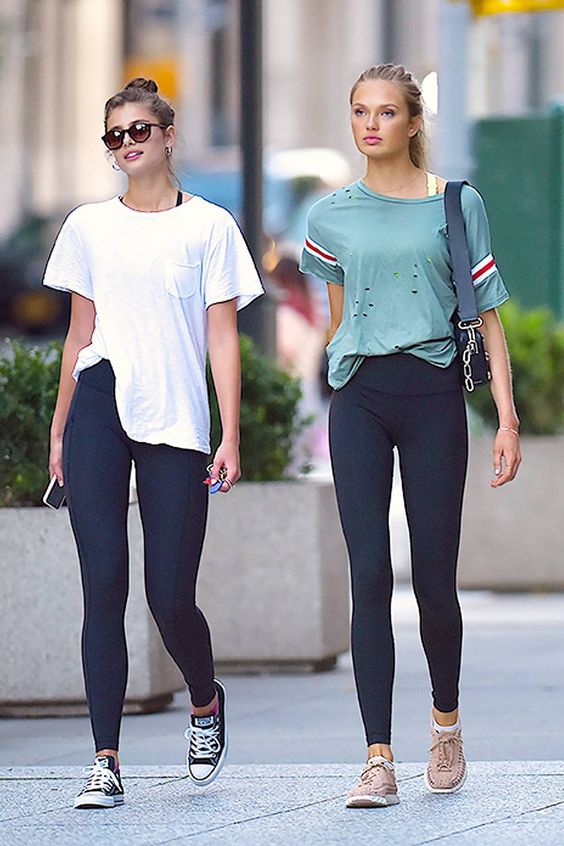 When asked, "What should you wear with leggings?" To answer it, I have to make some statements other than explanations and advice, etc. After reviewing all of my old leggings, I noticed some similarities. Practically all of my outfits follow a similar formula: longer tunic or shirt + overlay and accessories + knee-high boots. As you scroll through the costumes, notice how each look contains this simple formula in one way or another. I'm going to show you three different types of outfits that work with leggings.
With a checkered tunic button up
If it is long enough to cover your back, I would say that you will inevitably wear your favorite plaid shirt with leggings. If you choose a super comfortable and casual look, put on your favorite sneakers for a relaxed and cute look. However, if you want to improve the look, add accessories, and riding boots.
Oversized chambray shirt
If you have oversized chambray (tunic length), you can create a similar look. In this look above, I pulled a neutral cardigan over my denim shirt and leggings and added an extra layer to give the outfit more dimension and make it a little more interesting. But here, too, you'll see that I'm wearing my Frye boots to distract myself from the fact that I don't wear pants (ha!) And that I get away with them.
Along with an unbuttoned plaid shirt
Instead of wearing the button-down plaid shirt like the previous two sets, wear it unbuttoned with a long white t-shirt or tunic underneath for a more relaxed look. In this case, I added my Patagonia Superior Sweater Tee to give my casual leggings and riding boots a layered look.
Cardigans and oversized sweaters
Just like wearing leggings with an oversized plaid or chambray shirt, you can wear a longer cardigan or oversized sweater. If you combine oversized knit fabric with them, you can wear them to your advantage and contrast the stiffness of it with a loose, oversized (even cardigan or cozy sweater. I remember using this aspect (above) to run some errands last fall and then study the Bible in small groups. Leather high boots in combination with the cardigan (layers!) It improves the appearance and takes it from careless to contracted and cute.
Long sweater tunic and waterfall vest
And finally, for the outfit above, I think (a) the sweater has a tunic length (of course!), (B) the sweater and vest with the open front have different textures (ribbed sweater vs. (jacket of the period) and Finally, the fact that (c) the leather boots enhance the whole outfit. I think this can be one of my favorite looks I've created. I love the color palette and the fact that it feels so cozy and cute.
Wear leggings with a t-shirt and tunic capes
Just like leggings with an oversized sweater or cardigan, you can wear them with longer shirts and tunics. It's probably the most common legging, at least from what I've seen on Pinterest. I have also seen people wear them under dresses, which can also be cute! (Although I think I am too small to use this combination, I prefer to wear stockings in this case). I have collected some examples of wearing leggings with tunic shirts for everyone below.
Striped tunic shirt and utility jacket
In this dress, I wanted to wear my stripy tunic with my riding jacket and my boots because I like what these three pieces look. I could have worn my blue jeans easily, but I felt there would be too many colors, and I wanted something more casual and comfortable, and the leggings were just the answer to complete this look. Also, the more massive riding boots and the longer tunic still leave little space for my leggings so that I would have found pants (like blue jeans) a little bulky.
Post-workout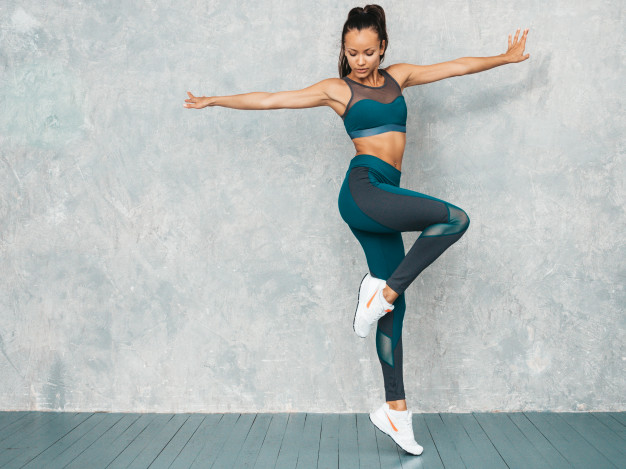 I love leggings during and after training. I don't like them just for the comfort and elegance of it. There are many styles in this section, such as snow leopard leggings, tight and fast pants, Gaby Capri, Mika yoga clothes, capri pants with super tight pockets, etc.
What shoes can you wear?
Foremost of all, I would like to say this question is difficult to answer because the answer can be very different. It is also difficult to answer such a general inquiry as there are always exceptions to general suggestions or best practices. But I will do my greatest to respond to those who are curious in the most informative way!
Wear it with more massive boots and sneakers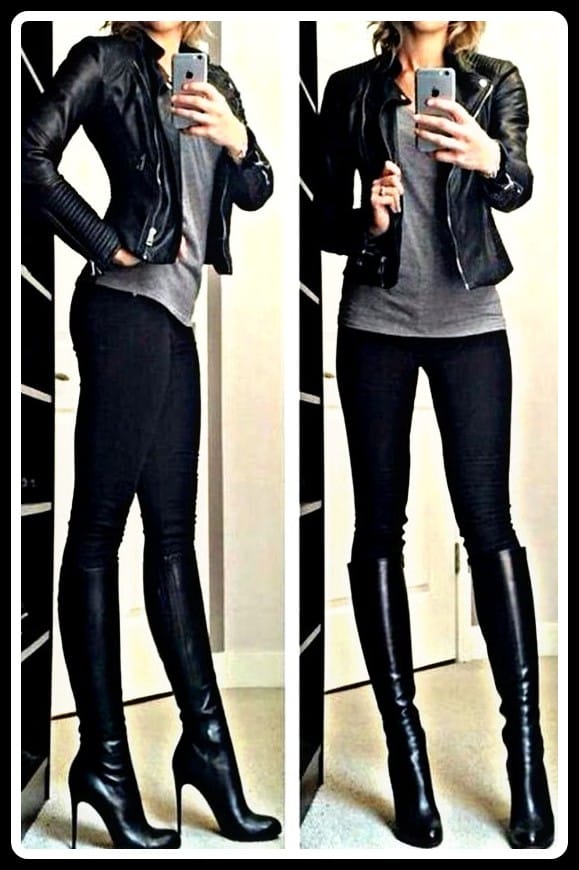 For the most part, I find the more massive boots more comfortable because they distract from the fact that you're wearing leggings. But of course, there are circumstances where you can use other types of shoes (not high)! I noticed that celebrities are known to wear them (with moccasins or other fancy shoes) when traveling, and they always make them chic with over the knee boots.
What about leggings and sneakers?
Sneakers and leggings are a great combination if you choose great sports or a relaxed and relaxed look for lounging, successively around town, or even traveling. Here is an instance of leggings with a tunic shirt and layers worn with sneakers:
What about leggings and pumps?
If you put on your leggings or wear them with pumps, I'm just not saying (unless you're wearing faux leather one – in this case, that's fine !!). You can easily replace it with tight black pants, and don't worry. I don't see where you should wear leggings in a more elegant outfit, and you couldn't wear black pants instead.
Can you wear it with ankle boots?
I changed my mind, and now I say YES! I had trouble removing the leggings with boots. Wait, I told you I couldn't carry the two together. But since then I've changed my mind! I think the key is that you have to show a little pen to remove it? I think it makes a difference.