Introduction
Getting ready for prom involves a lot of things, but one of the most crucial steps is making sure that you get the right dress. Typically, women would check stores and fit on multiple prom dresses to find one that looks good on them. However, if you've searched for most stores and haven't found anything that you like, or you feel like you want to wear something unique, something that will make you stand out, deciding on designing your prom dress is the next best thing you can do.
Take note that this isn't for everyone. Before you fully commit to design your own dress, here are a few questions you should ask yourself before pushing through:
– Can I sew? If not, do I know someone from the family who can do it for me? Is there a reliable seamstress that I can trust to do the work at a reasonable cost?
– Do I know how much the materials will cost?
– Is the dress that I envisioned easy to create?
– Will I be satisfied with the results even if it turns out differently from what I imagined it to be?
If you said yes to the majority of the questions posted above, then you may proceed with designing your own prom dress.
Here are some important things to consider to make this happen:
Overall Design – Prom Dresses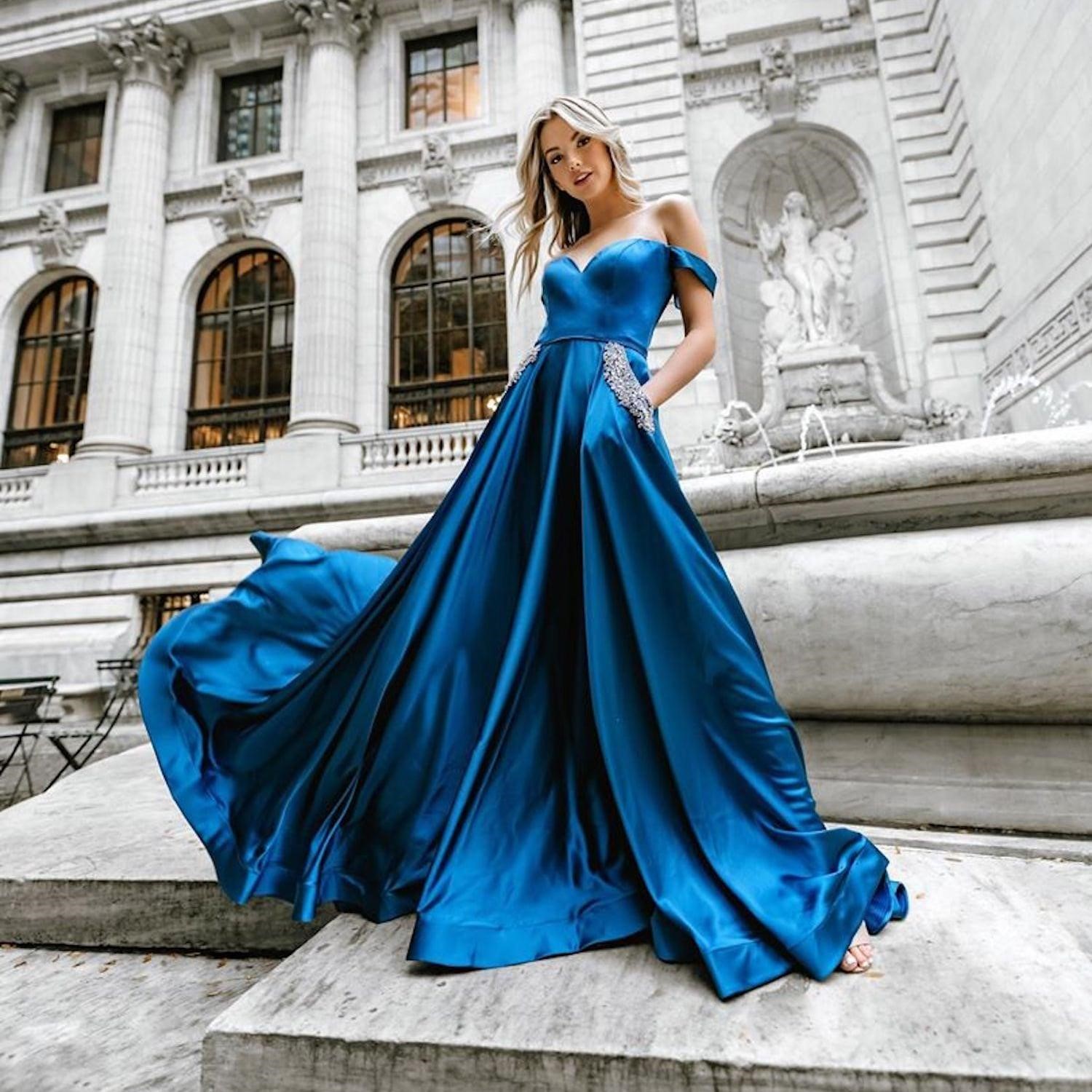 This is the first and the most important step in making your prom dress is the overall design. Coming up with an actual design needs to be done thoroughly. Look for magazines and some inspiration to help you decide on the look of the dress that you like. You can go with the trend, change some details according to your taste, come up with artistic ideas or make a completely unique prom dress to wear – that's entirely up to you!
If you can, you may sketch the dress you envision on a piece of paper. Make sure that you include the front, back, and sides of the dress. On the other hand, if you don't feel like you can draw the dress, you may start by visiting fabric stores and browse through their dress patterns. Don't worry – this pattern will only serve as your guide and you can completely make this yours with your own touch of colors, materials, and embellishments. You can also purchase pre-made patterns online – there are lots of them and you can always use this as your base and add other elements that will make your prom dress unique. Browse and find one that suits your tastes. These days, many people opt for pre-made dresses, so you don't have to worry about using a pre-made pattern and you'll still uniquely stand out during your prom.
Material – Prom Dresses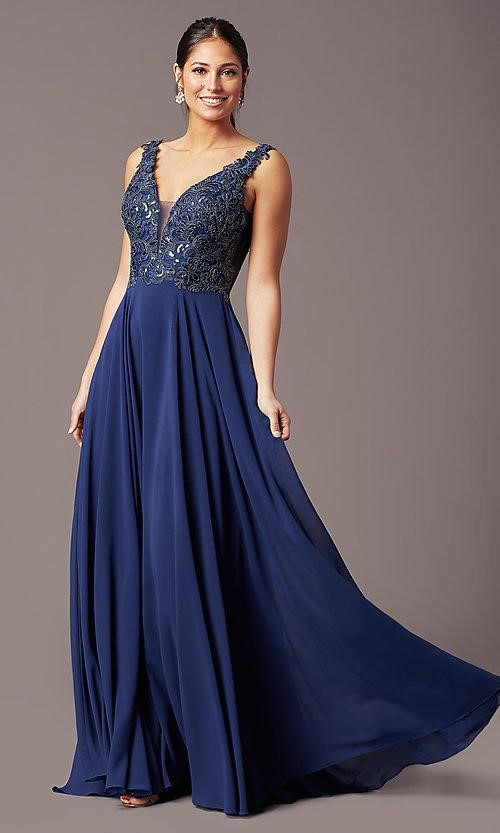 The next step involves choosing your materials. This plays a crucial role and will determine the difficulty of the dress that you're planning to create. Certain materials are more difficult to sew than others – this is something to bear in mind unless you know a very good seamstress. Taffeta is difficult to work on especially for beginners. You may want to consider your seamstress' skill before considering which material to use.
You should coordinate with your seamstress on this matter and ask which material they're most comfortable working with. You may also want to inquire if there is an additional charge in case you go with silk or other more materials that are difficult to sew with.
Take into consideration some of the other materials that you intend to use, such as beads and other embellishments. Make sure that they will go well and can be used with the cloth material that you're planning on using. Again, if you're in doubt, you can always ask your seamstress for suggestions and advice to make sure that you'd be able to go with the design that you have planned.
Color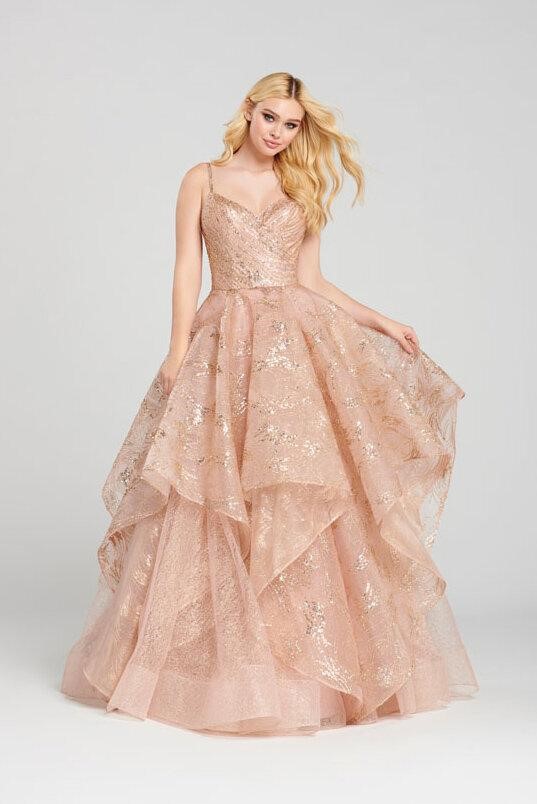 You want to stand out – we get it, and while it's easy to find a color so you can be completely unique in your own way, you also have to consider the jewelry, shoes, and bag that you're about to wear to go well with your prom dress. The peach-colored prom dress looks really pretty, but sometimes people have difficulties finding a nice pair of shoes and a bag to pair it with. Still, your imagination is the limit and you can choose whichever color you want. Just remember that you have other accessories to pair your dress with.
If you really want to go with a unique-colored dress, you have the option to dye your shoes and make a beautiful bag to match your prom dress. This might take a bit of time, so make sure that you plan this ahead of time.
Comfort
The overall design and materials used may affect this, but try to create a dress that you're comfortable wearing. It's useless to wear a beautiful dress that you can't properly pull off because you're too irritable. Make sure that it flows well with your body and that the materials won't make you feel uncomfortable.
Correct Sizing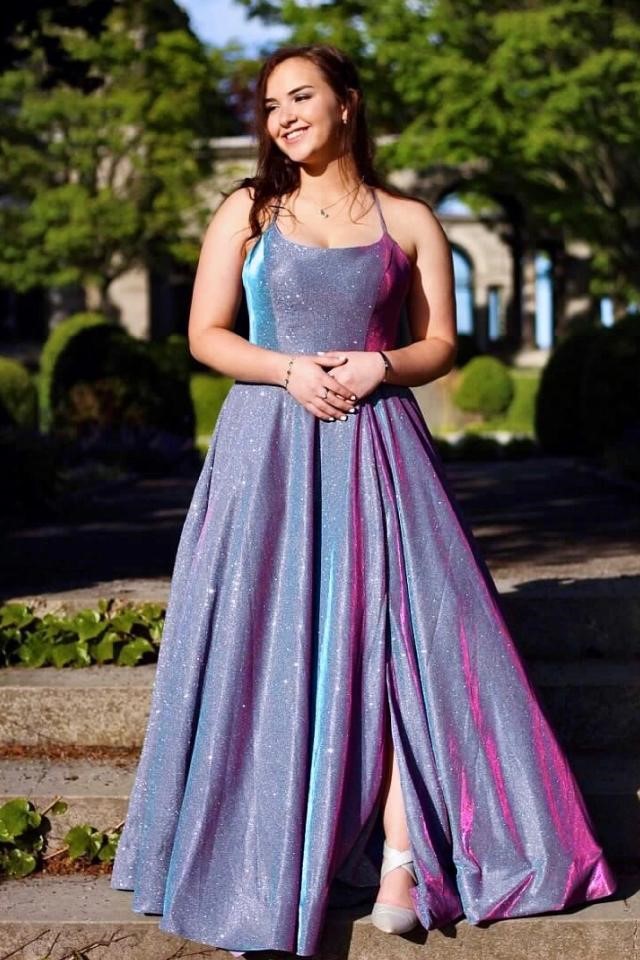 Creating your beautiful prom dress requires a bit more time and effort than simply buying it from the store, and to make sure that you get the right sizing, get the alternations done 2-3 weeks before the prom night. You don't want your dress to look too tight or loose on the night of the event. The same goes with your gown's length – make sure that when you have it fitted, wear your shoes and make sure that it's just the right length to avoid tripping on your gown.
Creating your prom dress takes time, but at the end of the day, after you've seen the finished product, there's nothing more exciting to see the beautiful dress that you've created. The patience, hard work, the overall process may be more tiring, but it's definitely worth it. Don't forget to smile, take lots of photos and capture all the memories that you can of this beautiful night.