Introduction
Though change is one of the few constants in this world, the way it's affected us since last year with the spread of the COVID-19 pandemic has caught most of us off guard. Presenting an uncertainty that resulted in a fear of the virus and what the future might bring, it manifested itself in a variety of challenges in our lifestyles. As we are stick to homes we came with many tips named as Covid 19 Beauty Trends.
Beauty care was certainly affected, yet what seemed like difficulty for the beauty industry turned out to be an opportunity in disguise considering e-commerce quickly became the norm. As most of us started spending more and more time in our abodes, pampering and self-care became crucial in drawing the line between work and rest in the same space.
More than ever before, we started rethinking our beauty routines and focusing on tending to our skin's needs. So, instead of quantity, the key is in the quality when buying any beauty product online or from a local store to transform our looks and enhance our natural beauty the right way.
With the pandemic still reshaping our world, and the fact we may never go back to the way of life we used to have, the following are some of the changes that turned into trends over the past year.
The Video call Makeup Look – Covid 19 Beauty Trends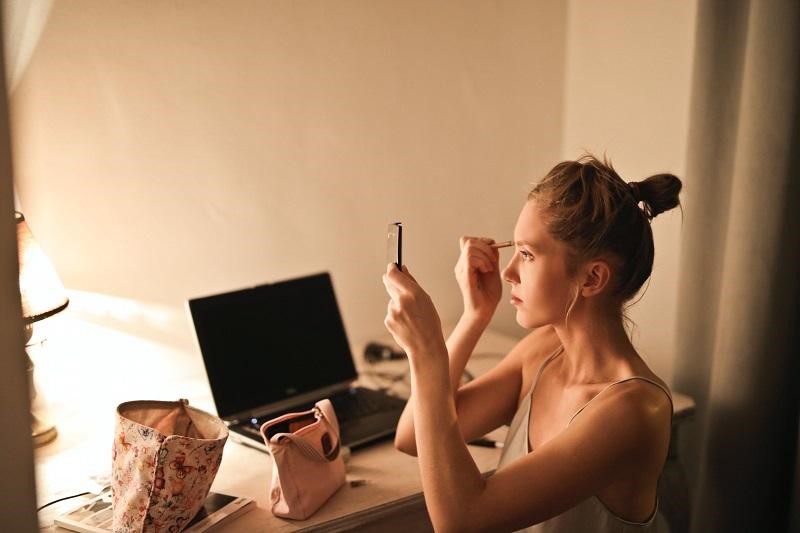 Amid lockdowns and quarantines over the past months, many of us started working from home. Whether we like it or not, the truth is this made us even more dependent on digitalisation considering the increased popularity of virtual meetings over Zoom with employers, business partners, clients, and colleagues. Enter the video call makeup look!
Not that we're obliged to wear any makeup, or each and every beauty product online stores can supply us with, but there are times when the camera doesn't work in our favour and exposes more of our skin imperfections than we'd like. This is so especially when we haven't seen the light of day in days! Why count on a poor apartment lighting or poor connection to blur your appearance, when you can comprise a quick beauty routine with quality products?
While routines are now leaning more towards the minimalist side, there are still some makeup essentials that happen to be a girl's best friend: foundation, concealer, highlighter, mascara, lip balm and lipstick to add a bit of life and colour to your face the right way. Considering going out has been significantly reduced, investing in such quality cosmetics is an economical step as you'd only use them for your video chats and conferences, i.e. half the time than you normally would.
Simply put, you'd be able to keep up with the beauty fashion trends without putting a strain on your budget. Moreover, with online offers on big brands such as Jane Iredale, Napoleon Perdis, Lancome, Elizabeth Arden, Kora Organics, and Dermalogica, among others, you'd be able to treat yourself to professional and luxury skin-loving makeup, as well as the adequate tools, that makeup artists have in their sets.
The "Above the Mask" Beauty – Covid 19 Beauty Trends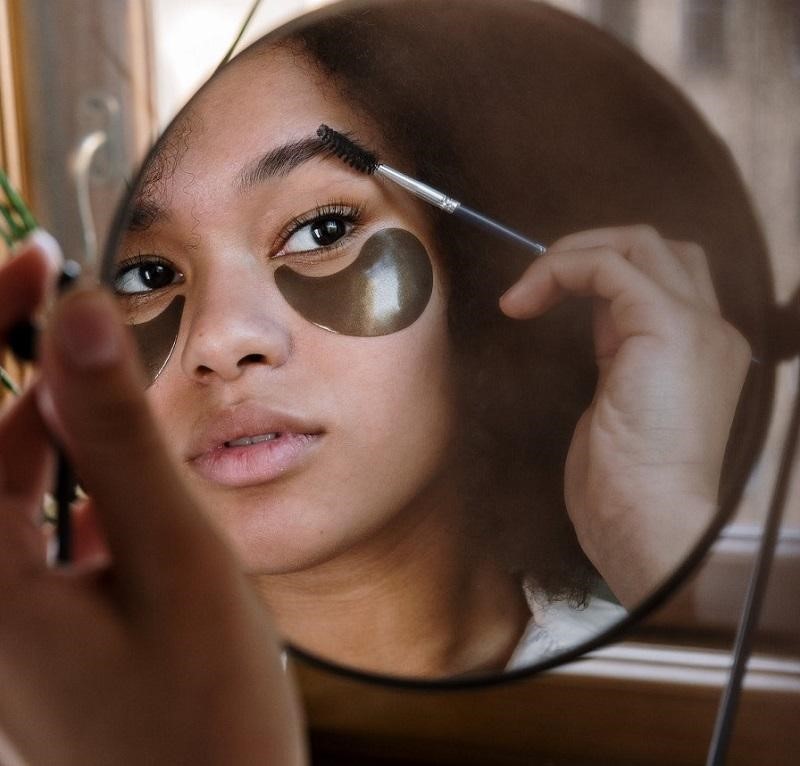 Along with social distancing, we came to get used to another measure over the year of COVID-19: wearing a face mask outside our homes. For some, this presented itself as more than a necessity, given that they started using masks as part of their apparel, turning them into a fashion staple if you will.
Whether born out of fashion or practicality, it doesn't matter – what matters is the "above the mask" beauty trend has been gaining more and more popularity, as the increased interest for #maskmakeup on social networks and platforms shows us. With features like the lips no longer visible, and the lack of possibility to dazzle people with your smile, the secret to pulling off the mask makeup look is to focus on enhancing the beauty of the eyes.
In times of pandemics when all the beauty salons are locked up, to be able to make your eyes pop first it's important to take care of the eyebrows like a pro. Once you define your face in a flattering way with this feature, it's time to work on accentuating your eye shape with the help of the transformative eye products you can find at a well-stocked makeup store.
If you're up for a simpler look, the key is in counting on flesh-toned eyeshadows and eyeliners. For something striking, besides a dark-toned eyeliner, the solution lies in choosing opposites: purple hues helps people with brown, green, and hazel eyes, whereas those with blue eyes can get the effect with copper. Anyone into adding more depth and dimension can have fun highlighting the lids with a light-coloured shade and applying dark-coloured shades on the crease.
Once you're done with the lids, it's time to work on the lashes. With such a wide range of options of mascara available from the different brands, you're sure to find something that makes your lashes look thick and beautiful. And if not, you could always get that extra oomph with false eyelashes!
The "Self-Care" Routine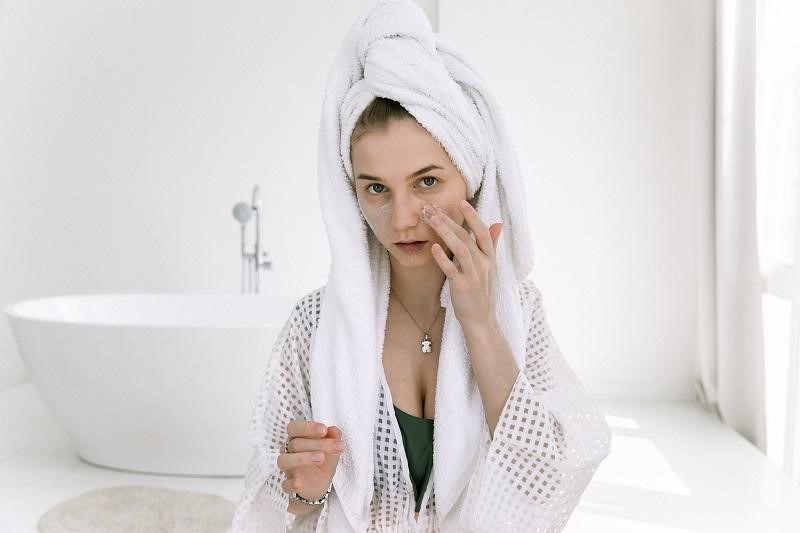 Experiencing "Zoom burnout" and other types of pandemic-related fatigue? You're not alone! Instead of letting the fear of uncertainty and the monotony of lockdown days take their toll on your health and well-being, this calls for adopting some self-caring rituals on a daily basis.
As local spas kept their doors locked for months, turning one's bathroom into a sanctuary became so much more than a trend. Given the increasing need to de-stress, it's advisable to get in the habit of having a skincare routine with the suitable gentle products Australia makeup suppliers have for your skin type to cleanse, tone and moisturise.
Apart from providing you with a natural glow, carefully choosing your face toner, cleanser and moisturiser, paying particular attention to their ingredients, would assist you with getting a flawless complexion as well as avoiding issues like maskne. Tending to your skin's needs, you'd also experience an emotional benefit since pampering leads to an increase in confidence and a mood boost!
To further gain benefits from your self-caring, take it to the next level by treating yourself to soothing showers or baths with your favourite natural aromatic soaps and bathing products while listening to some relaxing music to make for an all-sensory experience. When done, wrap yourself up in soft towels to get that much-needed rejuvenated feel!