About Unwanted Hair
Unwanted Hair: In the current generation, girls get facial hair in places like upper lip, chin, hands and legs. This unwanted hair was once very little. Currently this hair is very visible. Unwanted hair occurs when hormones are imbalanced in the body. These days 80% of girls have a problem called Polycystic ovary syndrome which affects them monthly. With which water bubbles increase on the ovary and male hormones are released more.
Home Remedies For Unwanted Hair
1)Honey And Sugar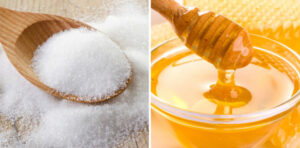 Heat honey and sugar and make a paste. Applying it on the face where there is unwanted hair can remove the hair. One tablespoon of honey, 2 tablespoon of sugar and little water. Make a paste of these three ingredients and apply the face pack. After it gets dry, remove it like a face wax. Clean the face and apply face moisturizer.
2) Honey And Lemon Juice
Mix one tablespoon of freshly squeezed lemon juice with four tablespoons of honey and make a paste. Apply the paste on the face where there is hair and keep it for ten or fifteen minutes. After that wash with warm water.
3) Sugar And Lemon Juice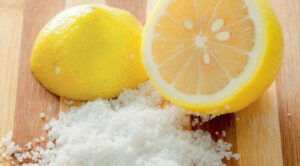 Sugar and lemon juice not only works well but also removes dead skin cells from the skin. Due to the presence of vitamin C in the lemon juice used in this, it keeps the skin refreshed. Add some fresh lemon juice, sugar and some water and make a paste. Make sure the paste is a little thick. It can also be stored in the fridge. The paste made like this should be applied on the place where there is hair on the face. Keep it for fifteen minutes after applying. After that clean with warm water.
4) Gold Of Turmeric, Sugar, Corn Starch And Egg White
Add egg white, one tablespoon of sugar, a little corn starch, half a tablespoon of turmeric and mix it. Apply this paste on the hairy area and scrub in an upward direction. Leave it on for ten to fifteen minutes, clean it with warm water and apply face moisturizer.
5) Nila Vemu Powder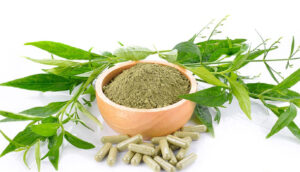 Two tablespoons of ground nila vemu powder and water. Mix these two and grind them well like a paste. Apply this paste on the unwanted hair and keep it for half an hour. Clean after that. If you have dry skin, apply face moisturizer.
Homemade Tip To Get Rid Of Unwanted Hair
It is true that spearmint helps reduce facial puffiness or hirsutism. Spearmint helps bind testosterone and prevents normal hair follicles from turning into coarse hair follicles. If you are waxing regularly or adding spearmint tea or fresh spearmint to your routine, pulling coarse hairs on the chin can help reduce the rate of coarse hair growth. But if you have really large or coarse hair growth or a large amount of peppermint on your face just won't help and you may need to look at another option like laser hair removal. Add spearmint fresh or spearmint tea to your daily routine. It can be drunk from 3 to 4 cups. Because spearmint lowers testosterone. So the only syndication that goes with spearmint. Use spearmint in your daily routine if you are fine and you will experience some change in coarse hair growth within 3 to 4 months.
What Should We Eat To Remove Unwanted Hair?
Nutrition And Dietary Supplement
Avoid refined foods such as pasta, white bread and mainly sugar to maintain a healthy weight and reduce androgen levels in the body. Eat antioxidant-rich foods such as vegetables and fruits (eg tomatoes, cherries and blueberries). Use healthy oils like olive oil or vegetable oil while cooking curry. Drinking 4 liters of water daily is very good. No tobacco and alcohol. Eat lean meats, aquatic fish, tofu, soy or beans. Avoid trans-fat foods found in biscuits, cakes, crackers, donuts, processed foods, french fries and onion rings. Do moringa exercise for 30 minutes a day i.e. sun salutations.