About Lakme Products
Lakme products: Lakme is an Indian cosmetics brand of Hindustan Unilever. The brand is named after the French word Opéra Lakmé. Opera Lakme means Goddess Lakshmi; the word Lakshmi in Eme's name is Lakme. Tata Oil Mills was started in 1952. Simon became the director and chairperson of Tata Lakme. The Tatas bought their stake in Lakme to Hindustan Unilever in 1998 for Rs 200 crore.Prime Minister Jawaharlal Nehru was not concerned that Indian women were spending precious foreign exchange for their beauty. Talked to JRD Tata to manufacture the products in India.
Lakme has different types of color lipsticks, eyeliners, foundations, and skin care creams. It launched its e-commerce platform in December 2018. Four hundred eighty-five beauty salons under Lakme to start operating by 2021. The company is the title sponsor of Lakme Fashion Week (LFW) in Mumbai, the company's bi-annual fashion week. Kajol Devgan, Kareena Kapoor, Shraddha Kapoor, and Ananya Pandey are the ambassadors of this brand. Lakme was ranked 36th among India's most trusted brands in the Brand Trust Report 2014.
Points Information In Lakme
Company name                                                   Lakme Cosmetics
Date of establishment                                       1952
Place of Establishment (Establishment)       India
Founder                                                               J.R.D Tata Simon Tata.
Net worth (in 2021)                                          $45 million
Telephone no                                                     18001022221
Registered address                                            India
Email                                                                    lever.care@unilever.com
Company Status                                                 Active
Website                                                                www.lakmeindia.com
Lakme
products
Cosmetics: Lakme offers a wide range of beauty products. Every woman wants to be beautiful. So Lakme is a brand that manufactures skin beauty products.
List of Lakme Cosmetics:
Eyeliner
Lip gloss
Lip liner
eye shadow
Foundation
Primer
Kajal
Mascara
Highlighter
Nail paint
List of Lakme skin care products
Skin Care: Lakme produces and provides skin care. It is chemical free and gives a glow to the body.
face mask
Face serum
Moisturizer
Body lotion
Sunscreen SPF
Facial kit
Face Cleansers & Removers
Face wash
Face cream
List Of Lakme Salon Services
Salon Services: Lakme also offers salon services near us. Apart from this, we also book salon services at home.
Lakme Salon: Beauty Sutra Facial
Lakme Salon: Beauty Sutra Hair Spa
Lakme Salon: The Gen-Next Bridal Collection 2020.
Lakme Lipstick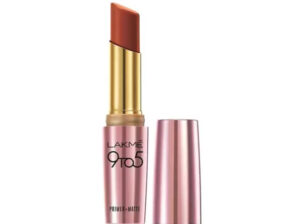 Lakme lipstick gives a fresh, non-greasy, soft, and shiny finish. Waterproof lipstick uses rich ingredients to make it last longer. Lakme lipstick is tested free of paraben preservatives and skin allergens. A cosmetic lipstick is formulated to be long-lasting, non-absorbable, and chemical-free.
Company Logo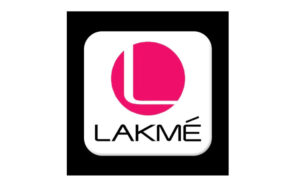 Customer Care Service
Open Time:           9 AM
Closing time:         9PM
Available Days:     Monday to Sunday
Call No:                  18001022221
Email:                      lever.care@unilever.com